Alongside the opening round of the 2020 FIA World Rallycross Championship, the first rounds of the 2020 FIA European Rallycross Championship (Euro RX) and the new Projekt E Series went underway today (August 22) at Höljes in Sweden.
After several drivers cancelled their entry for different reasons, 16 starters of the European championship were allowed to start. Budget problems (linked with the Coronavirus/COVID-19 pandemic) and health concerns (in relation to how Sweden is handling the current Coronavirus/COVID-19 pandemic) were among the reasons and rumours heard explaining a number of absences.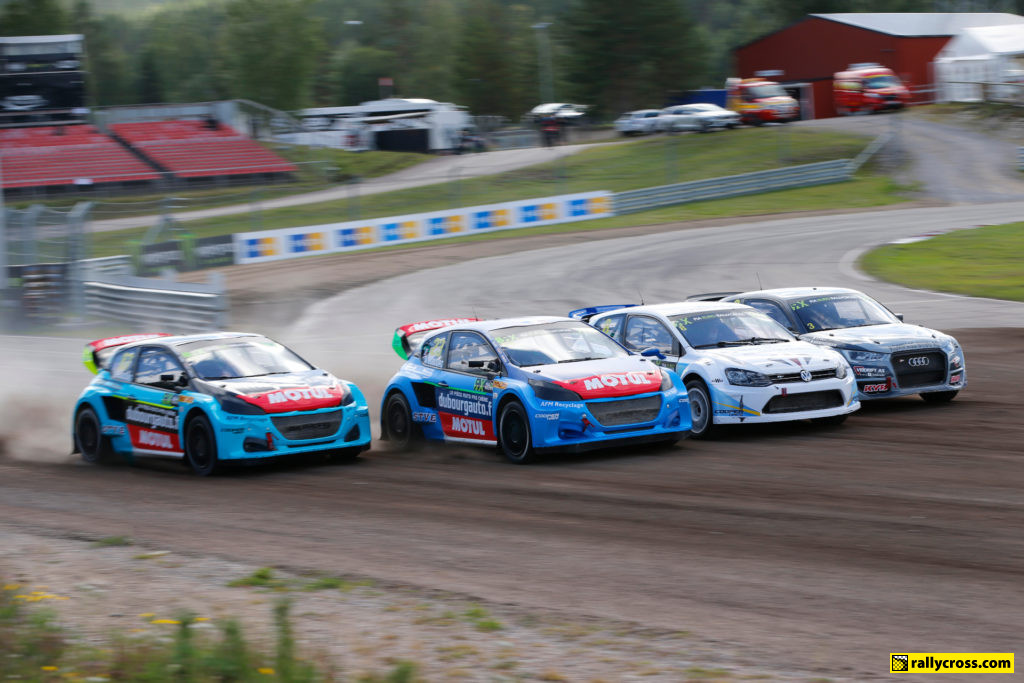 For Euro RX, the format this weekend is the usual one with Q1, Q2, Q3 and Q4, semi-finals and a final spread over two days of racing. Frenchman Jean-Baptiste Dubourg (Peugeot 208) is holding the overnight lead after he set the fastest time in Q1 and drove to the third fastest time in Q2. Oliver Eriksson (Ford Fiesta Mk7 ST) was fastest in Q2 and is currently second. Sondre Evjen (VW Polo Mk5) holds third place after he finished second in Q2 behind Eriksson. Peter Hedström (VW Polo Mk5) and Mats Öhman (Audi S1) are completing the top five.
In the Projekt E Series three cars were ready to race for the inaugural event. The announced Citroën C3 ERX for Norwegian Mads Østberg was eventually not ready and its debut has been delayed to the next event in Latvia (Riga) in September.
The biggest name in Projekt E is currently American Ken Block who is competing against Britain's Natalie Barratt and double Austrian Rally champion Hermann Neubauer, who are all racing Ford Fiesta ERX cars.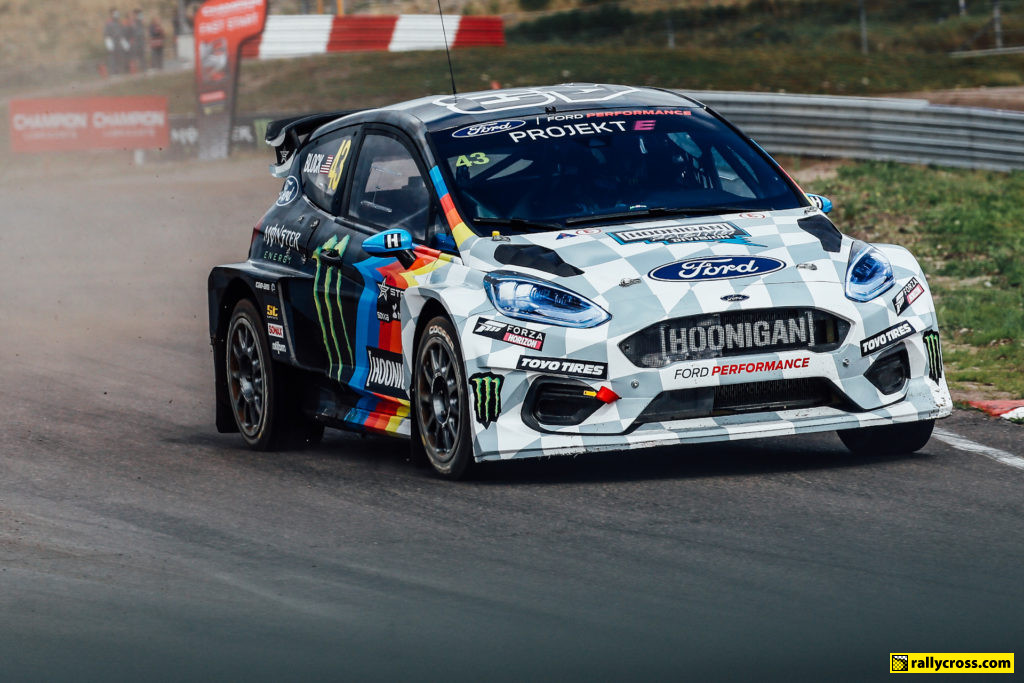 The Austrian was supposed to become the first race winner in the Projekt E history after he came in first during Q1. However, following an incident with Ken Block shortly after the start, the Stewards of the Meeting gave Neubauer a 30 seconds time penalty and as such Block will now appear into the history books as the very first winner of a Projekt E qualifying session.
In Q2 afterwards Neubauer got his revenge by beating Ken Block. In the combined result after Q2, Block is leading it from Neubauer and Natalie Barrett.
Both, the European championship and the Projekt E Series continue tomorrow on Sunday with the remaining qualifying sessions and the final.
Brief Results
Supercar (after Q2): 1. Jean-Baptiste Dubourg (F), Peugeot 208; 2. Oliver Eriksson (S), Ford Fiesta Mk7 ST; 3.Sondre Evjen (N), VW Polo Mk5; 4. Peter Hedström (S), VW Polo Mk5; 5. Mats Öhman (S), Audi S1; 6. Ben-Philip Gundersen (N), Audi S1; 7. Thomas Bryntesson (N), VW Polo Mk5; 8. Andréa Dubourg (F), Peugeot 208; etc.
Projekt E (after Q2): 1. Ken Block (USA), Ford Fiesta ERX; 2. Hermann Neubauer (A), Ford Fiesta Mk7 ERX; 3. Natalie Barrett (GB), Ford Fiesta ERX.