The 2020 iRacing Rallycross World Championship iRX will go underway today (September 26) with a first event out of a total of nine. Ahead of the start of the championship Hansen Motorsport announced the launch of its new esports team – Hansen Williams Esports – a partnership with the esports division of Formula 1 team Williams.
Norway's Henrik Krogstad, who raced for Kevin and Timmy Hansen's #YellowSquad team in the 2020 RX2 International Series and in Supercar Lites in the 2020 RallyX Nordic Series, makes up one half of the Hansen Williams Esports line-up in 2020. The other half will be made up of Josh Fox, an American professional sim-racer. Fox also has real-world racing experience, competing in Sprint Car oval racing and starts the iRX season as a top contender for the title. Fox finished 3rd overall in 2018 and scored 401 wins in 659 ranked iRacing Rallycross events to date.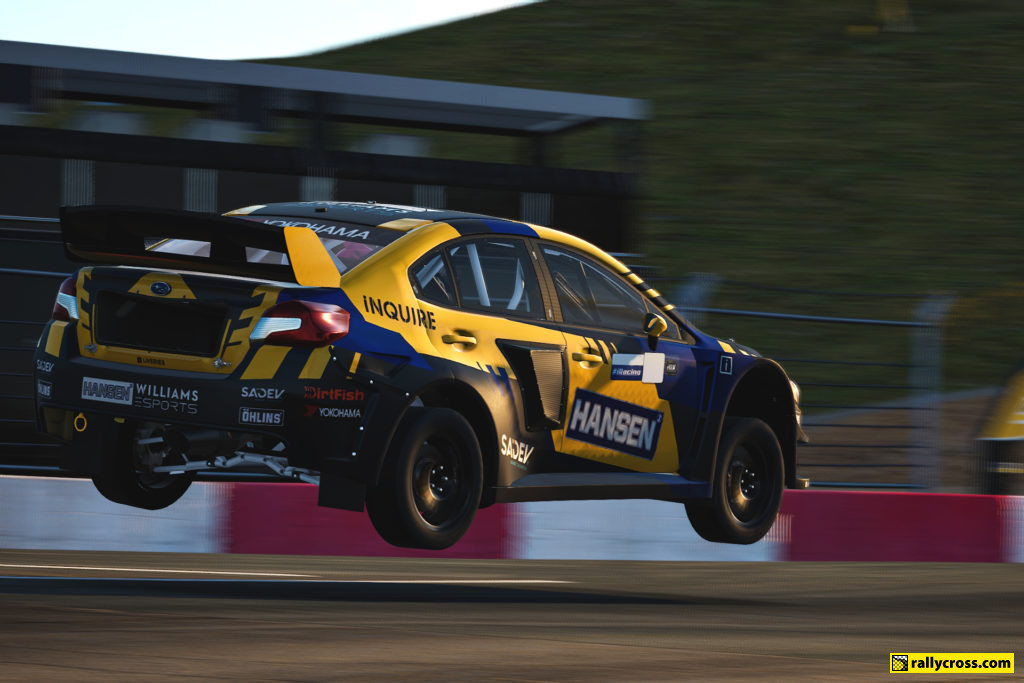 Esports Team Principal at Hansen Motorsport is World Rallycross driver Kevin Hansen. "This is the beginning of a new era of Hansen Motorsport, entering professional esports with Williams," he said. "It is an amazing opportunity for us, being able to enter the esports industry through a partnership with another brand which for decades was also a family-run team winning World championships."
The 2020 iRacing Rallycross World Championship will run over nine events between September 26 and December 5 on mainly American race track layouts. The championship opener today will be disputed on the Lånkebanen (at Hell in Norway) track layout.
The full 2020 schedule looks as follows:
September 26 – Lånkebanen
October 10 – Daytona International Speedway
October 17 – Atlanta Motor Speedway
October 24 – Iowa Speedway
October 31 – Lånkebanen
November 7 – Sonoma Raceway
November 14 – Lucas Oil Raceway
November 21 – Phoenix Raceway
December 5 – Sonoma Raceway