Finn Tommi Hallman (RX2e) won the third round of the 2023 FIA RX2e Championship at Lydden Hill Race Circuit today (July 23). Initially it was foreseen that the fourth round of the 2023 FIA World Rallycross Championship was also going to take place. However, following the ongoing investigation regarding the root cause of the fire at Special ONE Racing on Friday morning, the Stewards of the Meeting decided to cancel this weekends World RX round.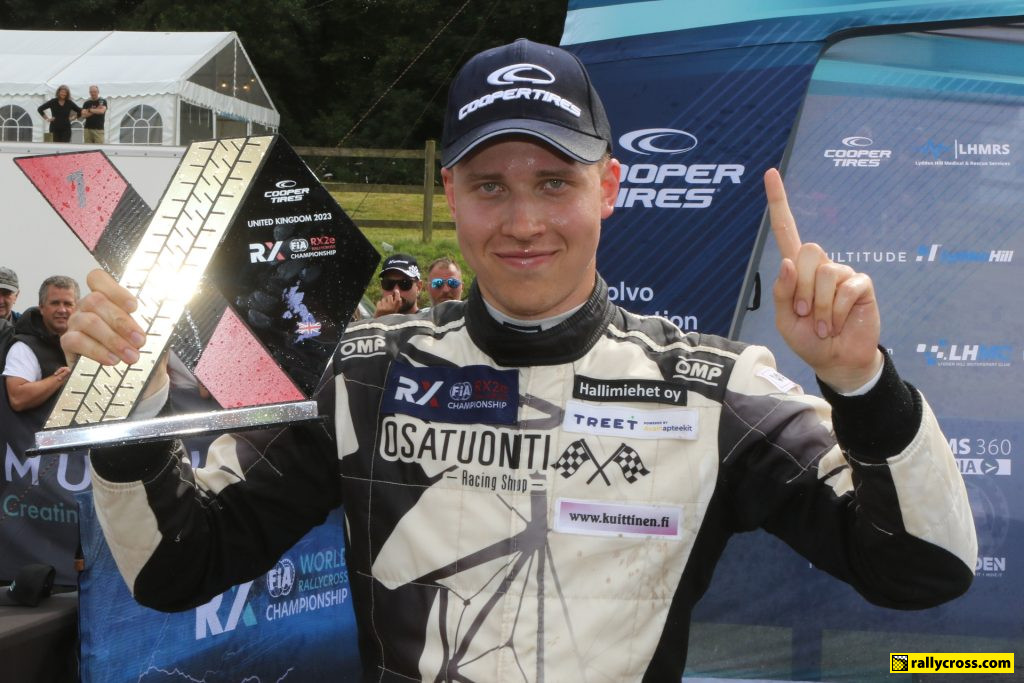 Tommi Hallman (who is only taking part in selected rounds of the championship) set fastest times in heat one, two and three to only got beaten by Nils Andersson (RX2e) in the fourth heat. The Finn eventually finished on top of the ranking ahead of Andersson, defending champion Viktor Vranckx (RX2e) and Ole Henry Steinsholt (RX2e). Championship points leader Isak Sjökvist (RX2e) was ranked fifth. Therefore Hallmann, Vranckx and Sjökvist meet in the first semi-final. Then there was bad luck for Sjökvist in his semi-final as he was forced to retire with a broken suspension in the second lap. Hallman won it from Andersson with Pablo Suárez (RX2) the other qualifier for the final. The second semi-final had Nils Andersson on pole who drove to the win ahead of Steinsholt. Roberts Vītols (RX2) was the last qualifier for the final. Afterwards Steinsholt received a 5 seconds time penalty from the Stewards of the Meeting and was set back to third place for "crowding of a car beyond the edge of the track".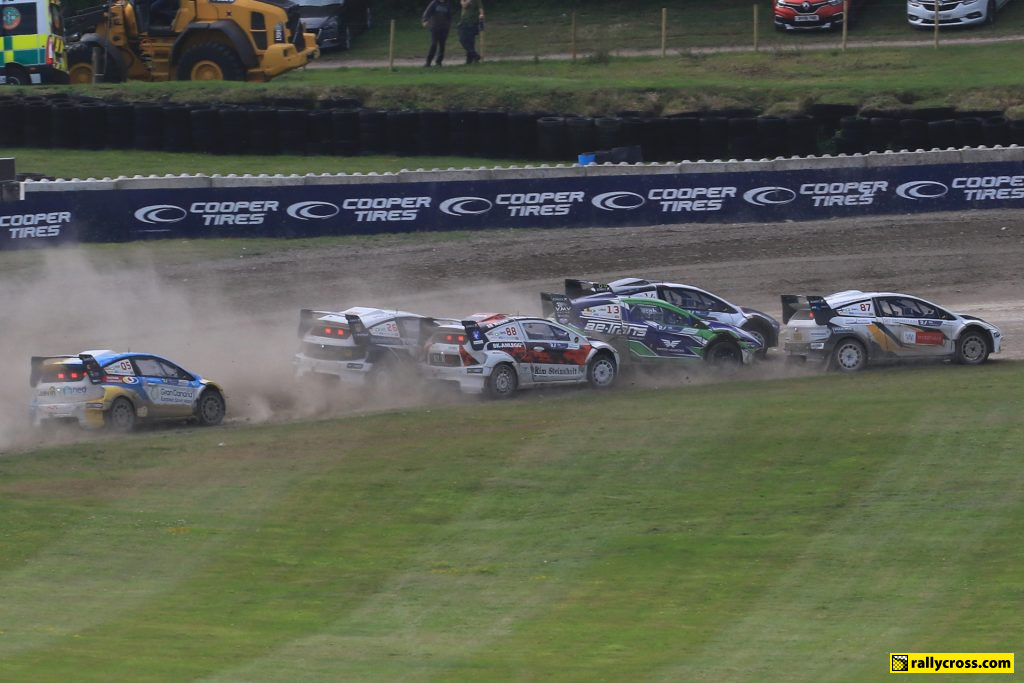 Hallman and Andersson shared the front row for the final while Vranckx and Vītols were placed on the second row. Once the green light was shown Hallman had the better start and lead the field after turn one. Andersson and Vranckx battled it out for second behind the Finn, won by the first named. However, in the second lap the right rear suspension of Andersson collapsed on his RX2e car. Hallman lead Vranckx into the final lap both passing through the joker lap section to finish one and two. Ole Henry Steinsholt completed the podium with Suárez and Andersson finishing respectively fourth and fifth. In the championship standings with two more events to come Vranckx (44 points) and Andersson (44 points) are tight on points while Sjökvist is third with 43 points.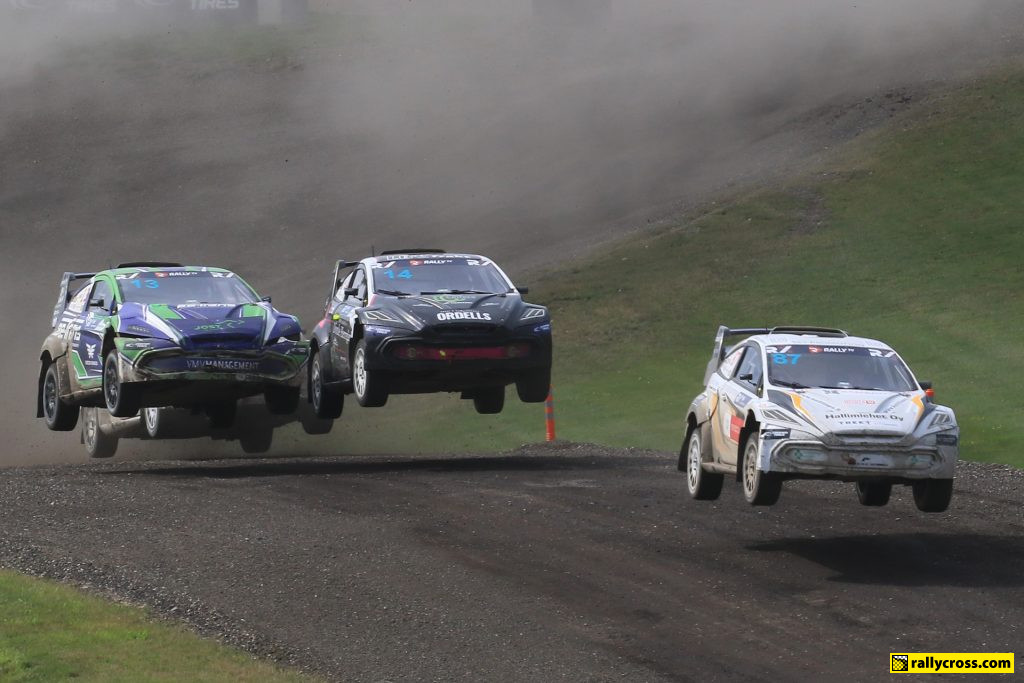 The next round of the FIA RX2e Championship is taking place at Mettet (Circuit Jules Tacheny) in Belgium on August 5-6. Also the 2023 FIA World Rallycross Championship is set to resume at Mettet.
Results
RX2e – Final: 1. Tommi Hallman (FIN), RX2e; 2. Viktor Vranckx (B), RX2e; 3. Ole Henry Steinsholt (N), RX2e; 4. Pablo Suárez (E), RX2e; 5. Nils Andersson (S), RX2e; 6. Roberts Vītols (LV), RX2e – DNF.
Standings
RX2e (3/5): 1. Viktor Vranckx (B), 44; 2. Nils Andersson (S), 44; 3. Isak Sjökvist (S), 43; 4. Mikaela Åhlin-Kottulinsky (S), 34; 5. Pablo Suárez (E), 32; etc.