2015 FIA World Rallycross Champion and two-time DTM champion Mattias Ekström is set to return to Rallycross for selected events. The Swede will race during the first race weekend of the 2020 FIA World Rallycross Championship at Höljes in Sweden this weekend (August 22-23). Ekström will compete for KYB Team JC, the new World championship team of Joel Christoffersson. At KYB Team JC he will replace Latvian Jānis Baumanis and race an Audi S1 alongside Robin Larsson. According to a KYB Team JC press release the absence of Baumanis is related to the Coronavirus/Covid-19 pandemic. It reads among others: "[..] the current situation surrounding Coronavirus/Covid-19 has meant budget problems for Jānis Baumanis [..]. Consequently the Latvian therefore will not race in the full season with the team.
It's sad that Jānis [Baumanis] won't race in the full World Championship with KYB Team JC this year, I and the whole team had really looked forward to this collaboration. But given the situation around Covid-19, I think everyone understands that something like this could happen and I hope we can take up the collaboration with him again.

Joel Christoffersson, KYB Team JC Team Principal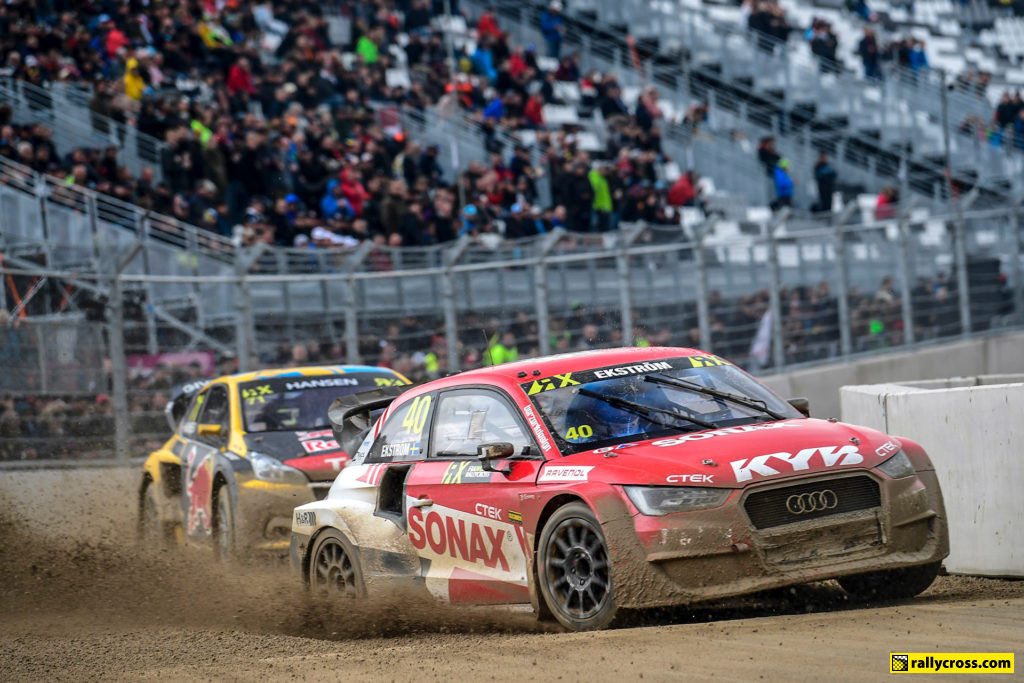 For Ekström it is not the first time he returns to Rallycross since he quit the sport at the end of the 2018 season. Last year he was racing at Spa-Francorchamps during the third round of the championship in a JC Raceteknik Audi.
Since we have a vacant Audi S1 Supercar for Höljes, I contacted Mattias. He has been a guest driver in the team twice before and thought, just like us, that it would be great fun to drive in his home race.

Joel Christoffersson, KYB Team JC Team Principal
My biggest priority is to have as much fun as possible. But of course, the day I do not dream of winning is the day I stop competing. The goal is always a trophy, but then we will see what is realistic according to the conditions. Höljes is always special, but this year it will be something completely unique without the fans. It's a strange feeling, but still exciting.

Mattias Ekström
The 2020 FIA World Rallycross Championship is scheduled to go underway this weekend (August 22-23) with a double header event at Höljes (Höljesbanan) in Sweden.