Latvia's Reinis Nitišs will take part in Round 5 and 6 of the 2020 FIA World Rallycross Championship at the Neste World RX of Riga (September 19-20). Nitišs will make his debut for ESmotorsport in the team's Škoda Fabia Supercar.
After becoming FIA European Rallycross champion in Super1600 in 2013, he won the FIA European Rallycross Championship in Supercar in 2018 and was crowned at his home track in Riga. Last year he took part in three World RX rounds in a GRX Hyundai i20 and rolled the car twice, in Abu Dhabi and Höljes and produced sensational pictures. In Höljes he even made it to the podium after that heftly action.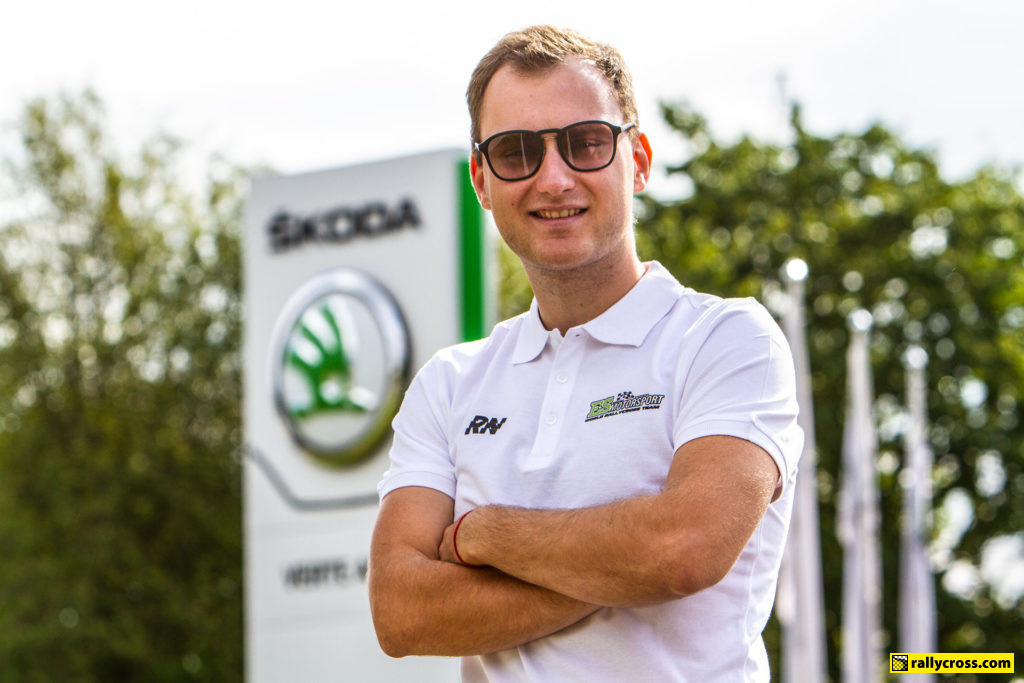 I'm grateful to the ESmotorsport for this opportunity to be a part of an exciting project. I think everyone knows that Rallycross is in my heart and it really feels good to be back in a 600bhp World RX Supercar. Especially do be doing it in my home country, in front of my Latvian fans. I know the team has been working hard on the development of the car and now it's up to me to make use of that in real racing conditions. For sure, every team have been working hard over this long break, so we want to see where we stand against the best of the sport.

Reinis Nitišs
Team ESmotorsport is owned by Lithuanian Ernestas Staponkus. The Fabia finished P4 in World RX finals twice in its first season last year. "I've known Reinis [Nitišs] for some time and I know he is a perspective and fast driver. Above that, he is also a very positive person. I hope we can work with him not only on these two races in Riga, but other rounds as well", said Staponkus.