Hungarian Rallycross driver Krisztián Szabó (28) has been announced for the Latvian rounds of the 2020 FIA World Rallycross Championship (World RX). Szabó will race the GRX Set Hyundai i20 that he drove twice into the semi-finals during the opening rounds of the 2020 series at Höljes in Sweden.
"Racing at Höljes was an amazing experience. I feel very comfortable with the car and I have great and experienced people around me, who help me to progress from race to race," said Szabó. "We already saw, that the competition in World RX is very tough, but I am not afraid of the challenge – I want to be a part of it. The track in Riga is one of my favorite ones in the whole championship. I always had a good result there and I feel we can succeed in Latvia."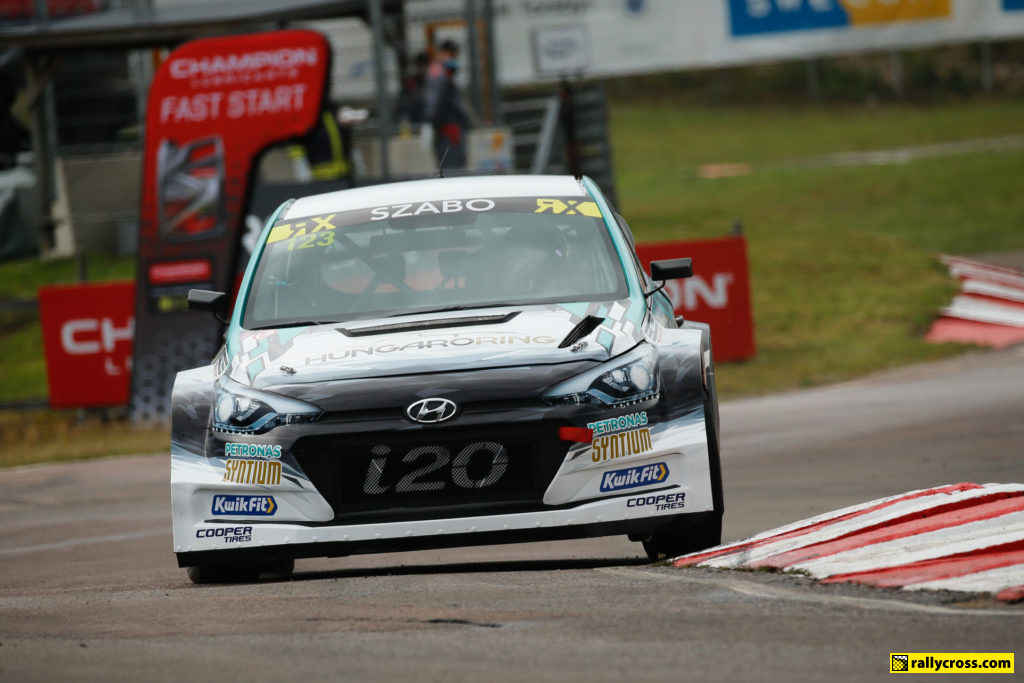 Jussi Pinomäki, Team manager of GRX Set, expressed his confidence in Szabó once more. ""Already before the season we had a confidence in Krisztián [Szabó]," he said. "His pace at Höljes proved that we were not mistaken. His steady progress, eagerness to improve and humble attitude is very inspiring. The track in Riga is very different from the one at Höljes and maybe more suited for Krisztián's driving style, so we hope for an even better performance for him."
The Latvian World RX rounds are scheduled for September 19-20 at Biķernieki Sport Complex at Riga. Before that World RX of Finland will take place this weekend (August 29-30) with 2019 Finnish Rallycross Champion Juha Rytkönen at the wheel of the GRX Set Hyundai i20 (see this article).