Mattias Ekström's EKS and Joel Christoffersson's JC Raceteknik will join forces for the 2021 season and onwards. Both teams, who have won the FIA World Rallycross Championship for Teams (EKS in 2016 and JC Raceteknik in 2020), will run under the new name of 'EKS JC'. Joel Christoffersson will be EKS JC's Team manager.
"Me and Mattias [Ekström] share the same mindset and attitude for the sport," said Christoffersson. "This is one of the main reasons why our cooperation has been so successful so far and that has become a solid foundation for joining forces for the future."
Regarding the future EKS JC confirmed its commitment to the FIA World Rallycross Championship in 2021 with Christoffersson expressing the ambition to win not only the Teams' title but also the Drivers' one.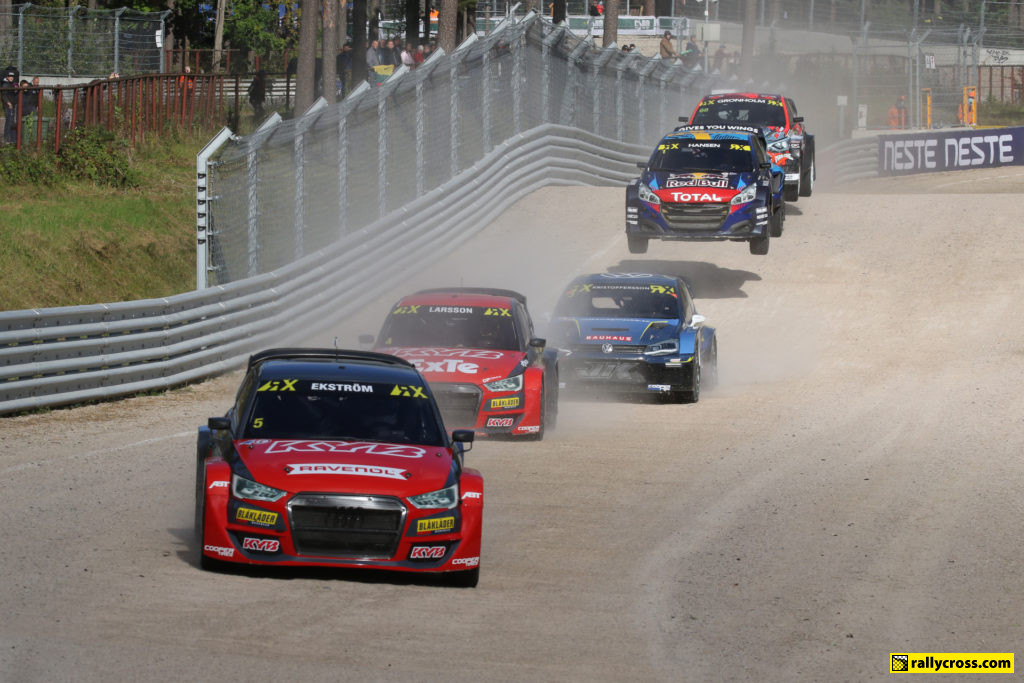 Apart from Rallycross EKS JC is also committed to other disciplines of Motorsport with a first racing event for the newly founded team coming up very soon with the Arctic Rally Finland (February 26-28), the second round of the 2021 FIA World Rally Championship. EKS founder and 2016 FIA World Rallycross Champion Mattias Ekström will make a comeback to the World Rally Championship at the wheel of a Škoda Fabia Evo Rally2 car, serviced by EKS JC during the event.
"For 2021 I have committed to the Extreme E series, that requires very diverse set of knowledge and skills of driving on various surfaces. The WRC event at Arctic Rally Finland is a perfect event for me to stay sharp, to drive hundreds of kilometers on ice and snow and also to renew my passion for rallying," Ekström commented, explaining his WRC comeback.
On the founding of EKS JC he said: "I founded the EKS team in 2014 with an ambition to win races and championships, and we achieved that in 2016, by winning Driver's and Team's titles. And during the 2019 & 2020 JC Raceteknik have taken our cars to the top of Nordic, European and World championships. From now on Joel [Christoffersson] will take care of all the EKS and JC Raceteknik joint racing projects – Rallycross, Rally, Crosskarts and anything else we come up with.
"We are also looking into the future of electric racing and sooner than later there will be a race car in our workshop [EKS JC] that is purely driven by electricity,"
Elaborating further on electric racing as well as the ambition of the FIA together with the new promoter for the World Rallycross series (WRC Promoter) to have a fully new RX1e electric FIA World Rallycross Championship by 2022 earlier this week Hansen Motorsport announced it has joined the UN Sports for Climate Action Framework.
Hansen Motorsport became a signatory of the 'Sports for Climate Action' initiative of the United Nations Framework Convention on Climate Change (UNFCCC) affirming its push towards building a more sustainable future for Motorsport and wider society.
This commitment is based on five key principles laid out in the UNFCCC's Sports for Climate Action Framework:
Promote greater environmental responsibility
Reduce the overall climate impact from sports
Use our platform to educate for climate action
Promote sustainable and responsible consumption
Advocate for climate action through our communications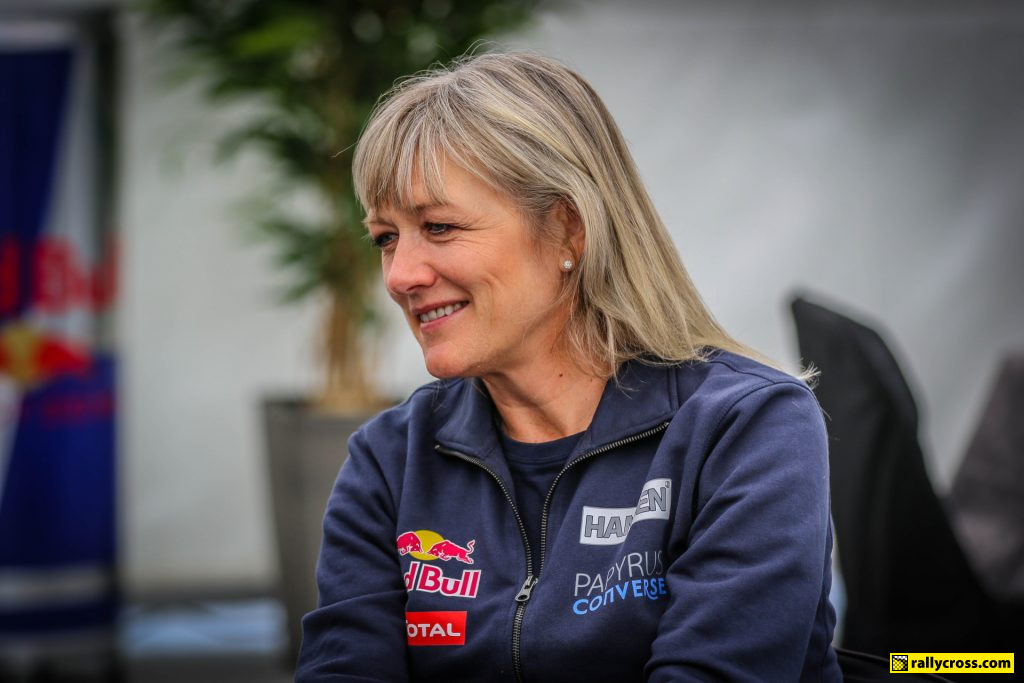 Susann Hansen, Team Manager for Hansen Motorsport, will oversee the team's implementation of its new environmental strategy. "Our family has always been passionate about environmental issues. Taking the next step and formally committing Hansen Motorsport to playing a bigger role in taking responsibility for a sustainable future was a natural progression of that passion," she said.
"Since our earliest years as a racing team we have been actively supporting charities like the World Wildlife Fund in their quest to tackle marine pollution, for example, but in the long term this on its own is not enough. We must not only support others, but take action as individuals. And that message is central to the UN Sports for Climate Action Framework, which was a key factor in making this commitment.
"We are creating new systems and new policies in our team to reduce our carbon footprint, and to lower consumption of energy and materials. But most importantly we want to show we are taking the race against climate change seriously, and we will only reach the finish line victorious if each and every one of us is working towards that goal."
Prior to the new RX1e electric FIA World Rallycross Championship arriving in 2022, first there is for EKS JC and for Hansen Motorsport the 2021 World Rallycross season coming up, set to go underway on May 22-23 at Spa-Francorchamps in Belgium.