The second round of the 2021 FIA World Rallycross Championship went underway this morning (August 21) at Höljes (Höljesbanan) in Sweden. Apart from World RX also competition in the RX1, RX2e and RX3 categories are taking place this weekend.
Ten drivers were on the World RX starting list in Sweden and completed Q1 and Q2 today. Johan Kristoffersson (Audi S1), the defending champion, and Timmy Hansen (Peugeot 208) are sharing the overnight lead. Kristoffersson was out on the track in the first World RX Q1 race and won it from Timmy and Kevin Hansen (Peugeot 208) setting the fastest time. During Q2, ran according to 'fastest first', Kristoffersson got beaten in his race by Timmy Hansen, who was able to overtake the Audi driver when the latter came out of the joker lap section. The oldest of the Hansen brothers then signed for the fastest Q2 time ahead of Kristoffersson. With both having set a fastest and second fastest time today, they are sharing the overnight lead in World RX. Niclas Grönholm (Hyundai i20), who set a third fastest time in Q1, and Krisztian Szabo (Hyundai i20) who did the same in Q2, are respectively third and fourth in the intermediate standings.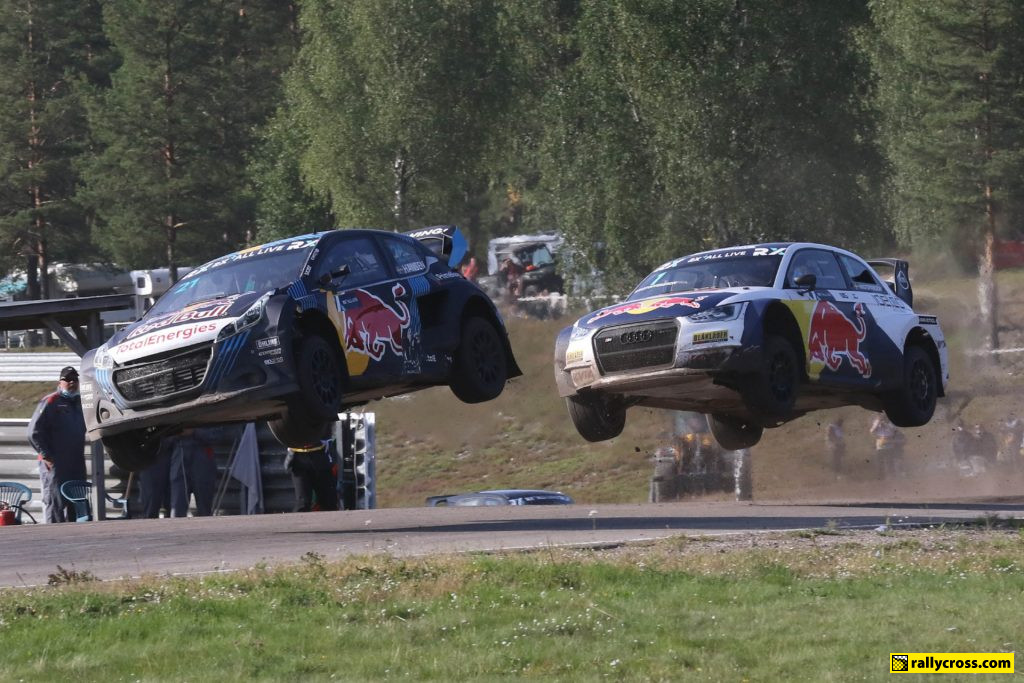 The event at Höljes also plays host for the first round of the 2021 FIA European Rallycross Championship for RX1 cars. 24 cars entered for this season's opening round with among them Andreas Bakkerud (Škoda Fabia Mk3). The Norwegian, who isn't racing in the World championship this season, closed an eleventh hour deal with Lithuania's ES Motorsport to race one of the team's Škoda Fabia Mk3 this weekend. In the intermediate standings on Saturday evening he is classified fourth after he won his Q2 race and was eventually third fastest. In Q2 he got beaten by Anton Marklund (VW Polo Mk5) and Fabien Pailler (Peugeot 208), who were in a separate Q2 race. Marklund and Fabien Pailler were respectively fastest and second fastest in both of today's qualifiers and are consequently on top of the RX1 list on Saturday evening. Thomas Bryntesson (VW Polo Mk5) currently sits on three while the top five in RX1 is completed by Frenchman Jean-Baptiste Dubourg (Peugeot 208).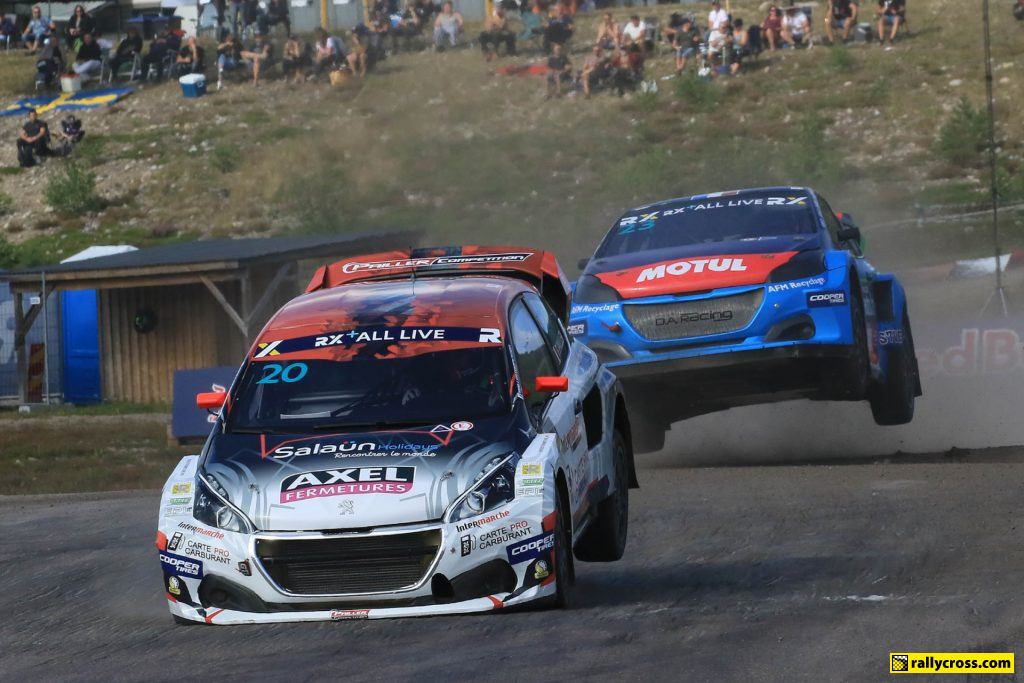 In RX2e (with 10 entries) – the first full electric Rallycross Championship – Fraser McConnell set fastest times in Q1 and Q2 and is holding the overnight lead. Guillaume De Ridder was second fastest in Q1 and Nils Andersson was second fastest in Q2. De Ridder and Andersson are holding second and third spot in the intermediate standings.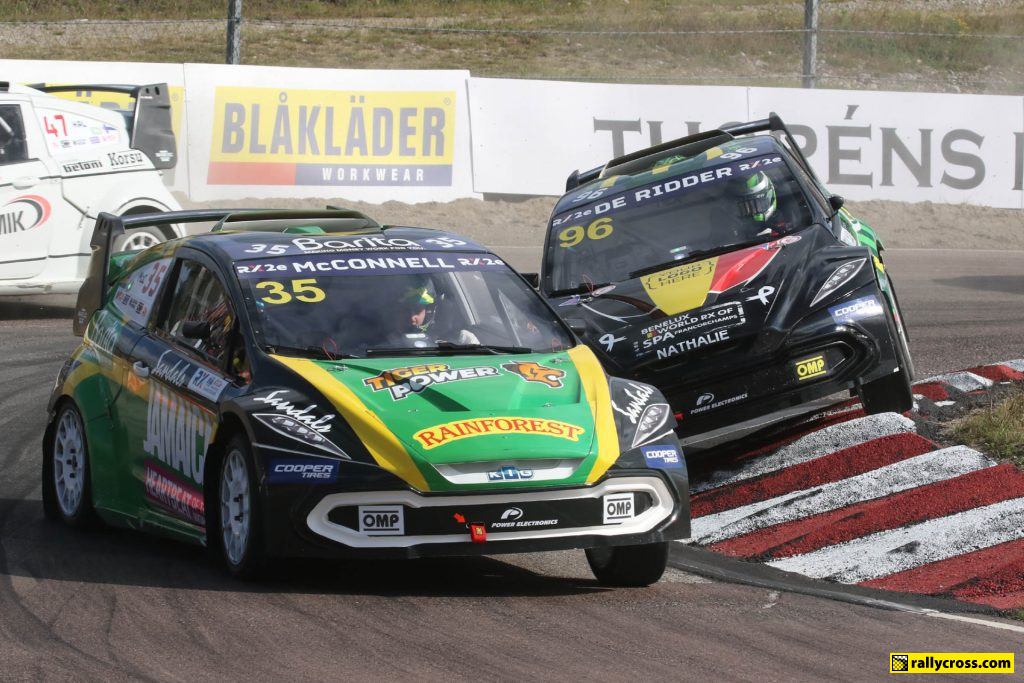 The 21 drivers in the RX3 category completed already three qualifying sessions today. Yury Belevskiy (Audi A1) in one of the six by Volland Racing prepared Audi A1 cars was three times fastest and therefore on top of the intermediate standings. Estonian Janno Ligur (Škoda Fabia Mk3) and Belgian Kobe Pauwels (Audi A1) are currently going in second and third with one more qualifying session to come.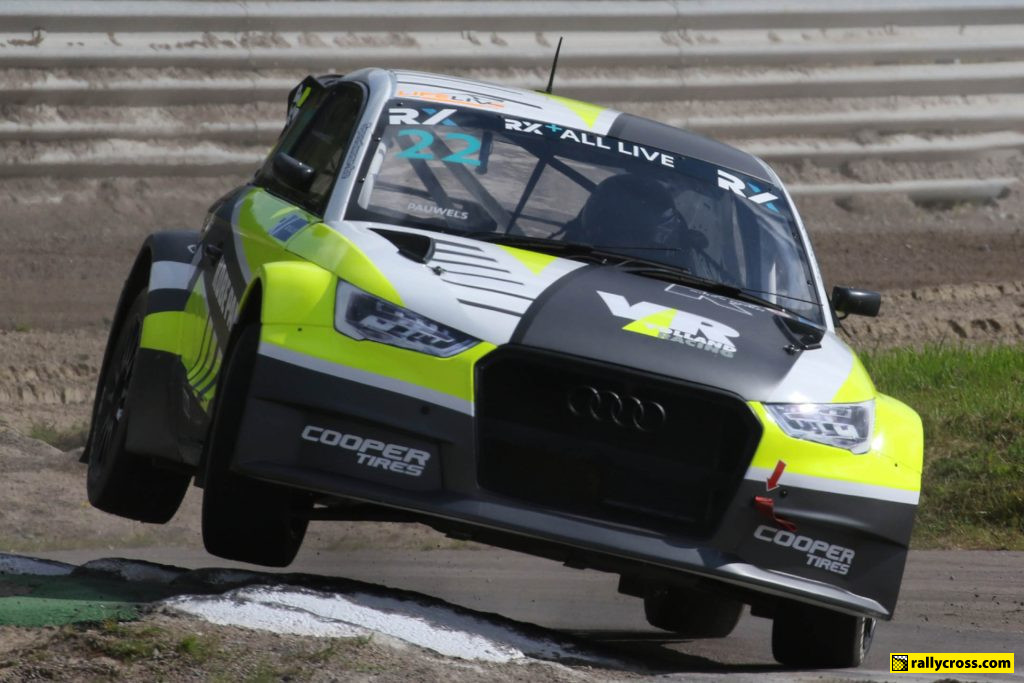 Tomorrow morning at 9am local time the action at Höljesbanan resumes with the remaining qualifying sessions in all categories, the semi-finals and the finals.
Results
World RX (after Q2): 1. Timmy Hansen (S), 95; 2. Johan Kristoffersson (S), 95; 3. Niclas Grönholm (FIN), 82; 4. Krisztián Szabó (H), 80; 5. Enzo Ide (B), 76; etc.
RX2e (after Q2): 1. Fraser McConnell (JAM), 100; 2. Guillaume De Ridder (B), 85; 3. Nils Andersson (S), 83; 4. Linus Östlund (S), 82; 5. Jesse Kallio (FIN), 79; etc.
Euro RX1 (after Q2): 1. Anton Marklund (S), 100; 2. Fabien Pailler (F), 90; 3. Thomas Bryntesson (N), 82; 4. Andreas Bakkerud (N), 80; 5. Jean-Baptiste Dubourg (F), 78; etc.
Euro RX3 (after Q3): 1. Yury Belevskiy (RUS), 150; 2. Janno Ligur (EST), 126; 3. Kobe Pauwels (B), 122; 4. Marat Kynazev (RUS), 120; 5. Jan Černý (CZ), 118; etc.