Global motorsport legend Sébastien Loeb will make a full-time return to the FIA World Rallycross Championship this year behind the wheel of a Lancia Delta Evo-e RX, after joining forces with countryman Guerlain Chicherit in a two-car line-up at Special ONE Racing.
World RX – which blends the very best aspects of circuit racing and rallying in a captivating head-to-head format – is entering the second season of its electrifying new era in 2023, with a globe-trotting calendar set to bring its adrenaline-pumping, edge-of-the-seat spills and thrills to fans throughout Africa, Asia and Europe. And Loeb very clearly wants to be a part of it.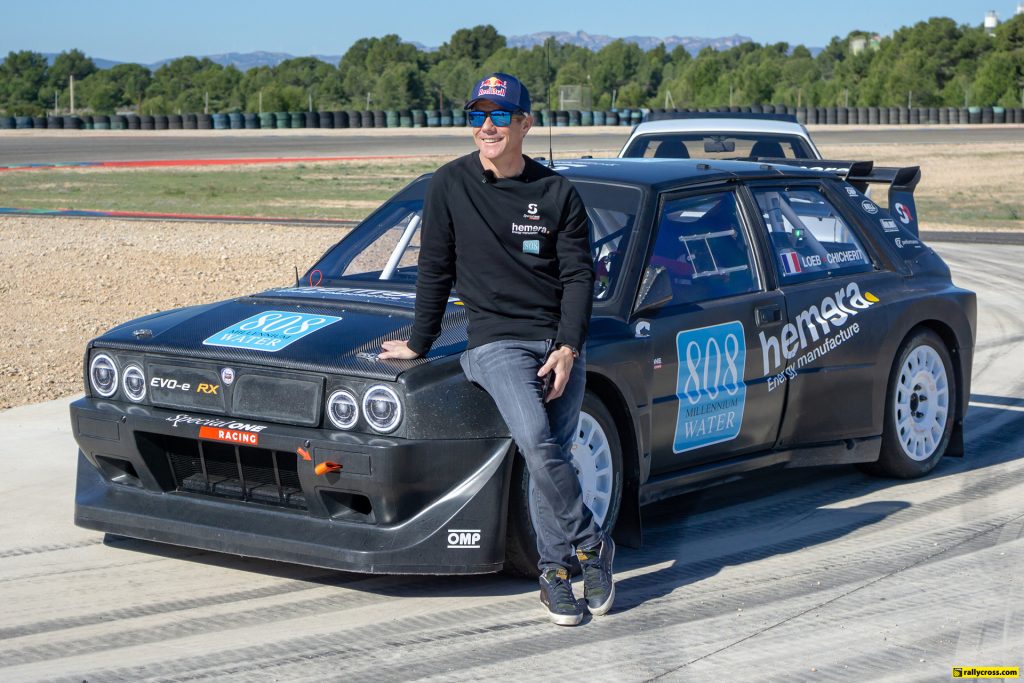 The Frenchman is a driver whose reputation precedes him. Nine times an FIA World Rally Champion – with 80 individual wins to his name – he is statistically the most successful competitor in top-flight rallying history.
In evidence of his versatile skillset, he has also finished runner-up on the gruelling Dakar Rally on three occasions, reached the overall rostrum in the Le Mans 24 Hours and triumphed four times in the Race of Champions. In 2014 and 2015, he was a multiple race-winner and top three championship-finisher in the FIA World Touring Car Championship, and last year he was crowned champion in electric off-road series Extreme E.
Rallycross fans will fondly remember Loeb's three seasons spent competing in World RX in a Peugeot 208 WRX from 2016 to 2018 – yielding a brace of victories and 15 further podium appearances from 36 outings. His ratio of top three finishes to starts is the third-best in World RX history, and in his final campaign, he was the only driver to prevent Johan Kristoffersson from taking a clean sweep of event wins.
Five years on from his departure, the Haguenau native is back, and in a uniquely compelling partnership, he is linking up with another icon in the shape of the Lancia Delta Evo-e RX – a car that channels the spirit of the much-loved Lancia Delta Integrale, which ruled the WRC roost in the late 1980s and early 1990s. Between them, Loeb and the Delta Integrale can lay claim to no fewer than 17 WRC titles.
"I'm from a generation that was brought up seeing wins by Lancia Deltas in rallying, so naturally I have a weakness for this car," the 49-year-old acknowledged, "but when Guerlain spoke to me the first time about tackling a rallycross season with it, I thought he was mad! Then I tried the car last December and was immediately won over by its dynamic qualities. I have great faith in this project and I can't wait to champion it on tracks around the world.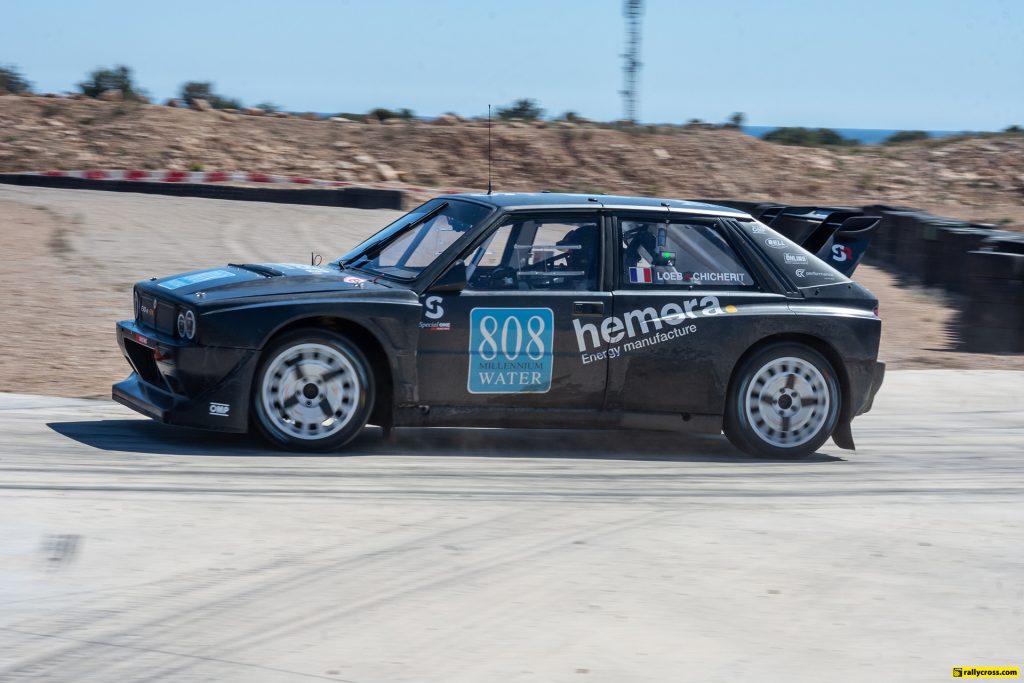 "I'm very motivated for the challenge, and I think rallycross is the ideal discipline for electrification because we have a lot of power and the races are short. These cars are exciting to drive, and World RX is the perfect platform to promote their evolution. The show on-track is just amazing, with great fights and even more spectacular action than before, and now we have the opportunity to attract a whole new generation of fans."
The team behind the project – Special ONE Racing – was born out of GCK Motorsport, whose founder, four-time Free Skiing World Champion Chicherit, gave the Lancia a promising debut in the 2022 World RX season finale at Germany's Nürburgring. Like Loeb, fellow Frenchman Chicherit is an experienced rallycross protagonist, with more than 40 starts to his name at the highest level and a trio of top five finishes.
"It's a dream of mine to be able to align two cars from my own brand with World RX, one of which is entrusted to a sporting legend," he enthused. "The scene is set to see Special ONE Racing become a top-notch team. From this season, we'll have the opportunity to make history, becoming the first to have a retrofitted car win a World Championship event. Let's get going!"
As a new player in the mobility landscape, Special ONE's aim is to manufacture and distribute exclusive, eco-friendly retrofits of classic sports vehicles, with the team's brace of new-generation, 500kW (680bhp) electric rallycross beasts – designed and built by GCK Performance and capable of out-accelerating a Formula 1 car to 100km/h – based on the road-going Delta Evo-e. Special ONE Racing has committed to run its pair of Delta Evo-e RXs in World RX for at least three seasons.
The 2023 World Championship campaign will get underway at Montalegre in Portugal on 3-4 June, prior to travelling throughout Europe and concluding with long-haul double-header events in Cape Town (South Africa) and Hong Kong (China) in the autumn.