Johan Kristoffersson secured himself his sixth FIA World Rallycross title after the first part of the double header season finale at Hong Kong, China on Saturday (November 11). Kevin Hansen won the event, that took place on a temporary city-centre Rallycross circuit in the Central Business District in Hong Kong (Central).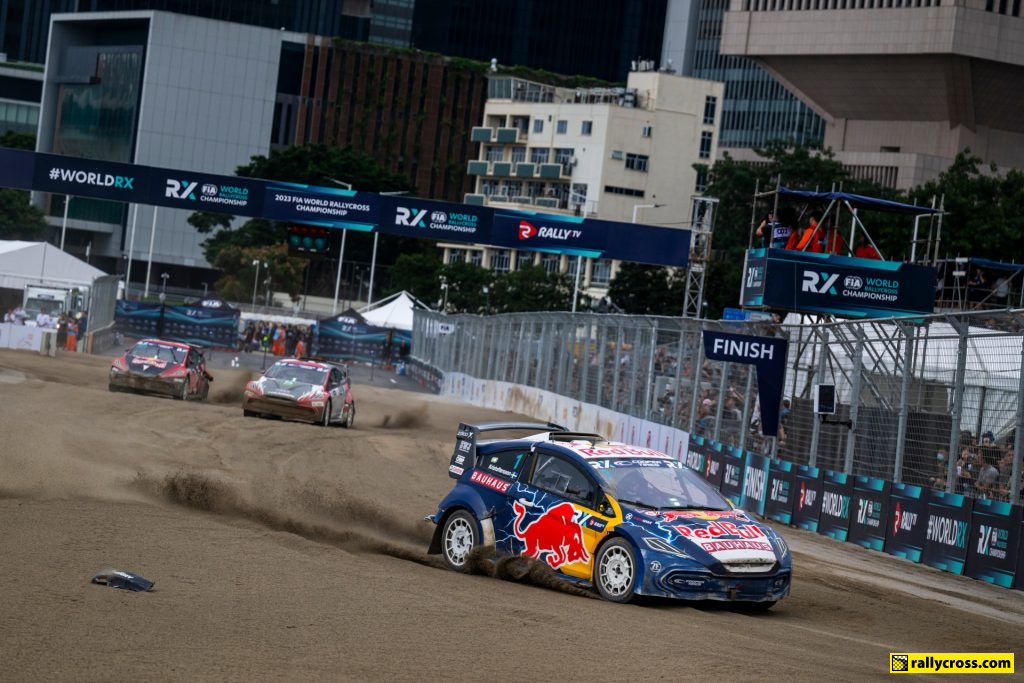 Ten cars were on the starting list for the last two rounds of the 2023 FIA World Rallycross Championship that still saw the use of all identical RX2e cars (branded as 'Zeroid X1') in the aftermath of the fire at Lydden Hill back in July. Compared to the previous rounds in South Africa, Patrick O'Donovan and Mikaela Åhlin-Kottulinsky were added to the list respectively racing under the wings of Hansen World RX Team and Kristoffersson Motorsport.
The event was eventually ran only with two qualifying heats. In the first one Kristoffersson got beaten by Kevin Hansen. Afterwards in the second heat he got beaten by Niclas Grönholm. He then came in third behind Kevin Hansen and Timo Scheider in the first semi-final sufficient to start the celebrations for his sixth World Rallycross title. Later on he was promoted to second in the semi-final result. Grönholm, Ole Christian Veiby and Klara Andersson were the top three of the second semi-final making it into the final.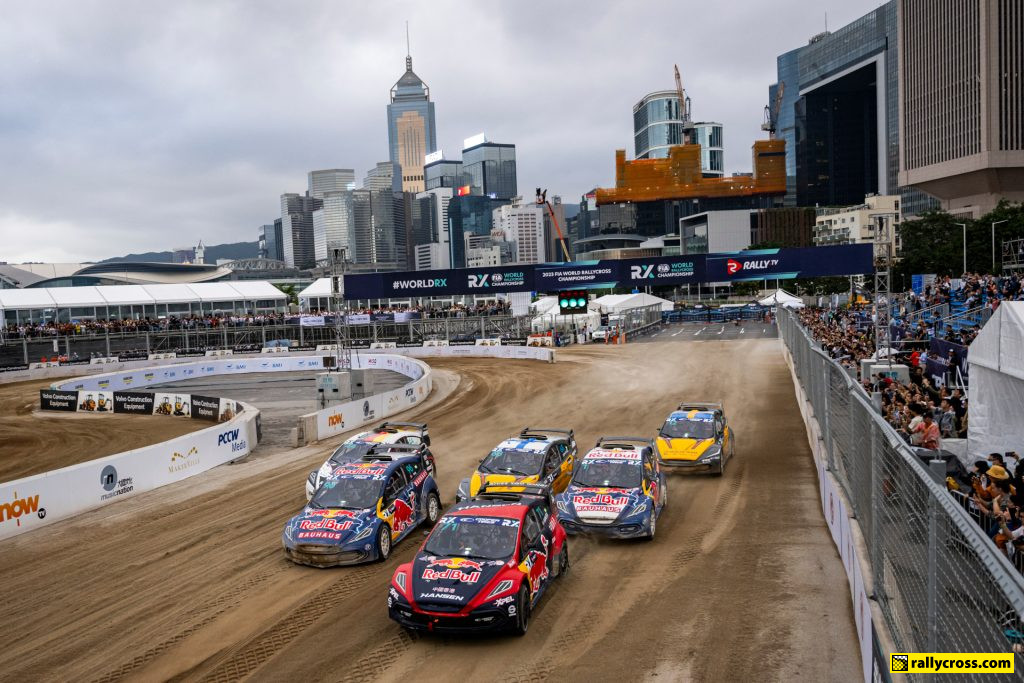 The final went to Kevin Hansen who led it from the start. Kristoffersson was forced to stop in the last lap with a technical issue while he was chasing Hansen. He eventually got classified sixth. Grönholm and Scheider joined Kevin Hansen on the podium. Veiby and Andersson were the other finishers in respectively fourth and fifth. In the standings Kristoffersson (118 points) now holds a 24-point lead on Kevin Hansen (94 points) with only a maximum of 23 more championship points on offer in the last event of the season.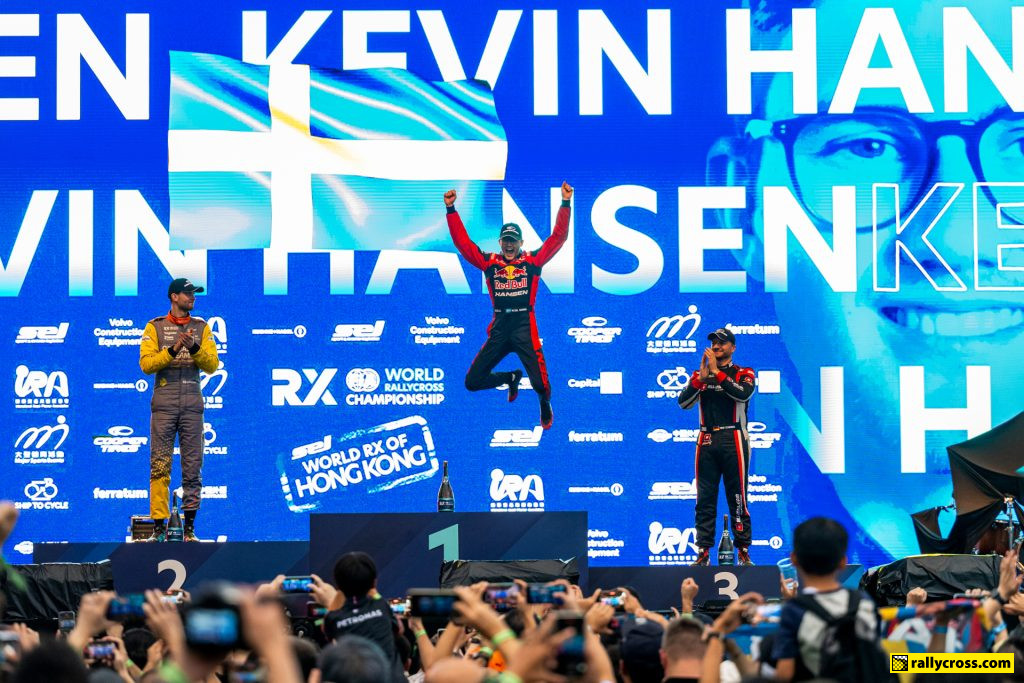 This last event of the 2023 FIA World Rallycross Championship is taking place tomorrow Sunday as the second part of the Hong Kong, World RX of China, double header event.
Results
World RX – Final: 1. Kevin Hansen (S), Zeroid X1; 2. Niclas Grönholm (FIN), Zeroid X1; 3. Timo Scheider (D), Zeroid X1; 4. Ole Christian Veiby (N), Zeroid X1; 5. Klara Andersson (S), Zeroid X1; 6. Johan Kristoffersson (S), Zeroid X1;
Standings
World RX (9/10): 1. Johan Kristoffersson (S), 118; 2. Kevin Hansen (S), 94; 3. Timo Scheider (D), 81; 4. Niclas Grönholm (FIN), 81; 5. Timmy Hansen (S), 66; etc.
World RX Team (3/3 – Final Standings): 1. Kristoffersson Motorsport (S), 104; 2. Construction Equipment Dealer Team (S), 72; 3. Hansen World RX Team (S), 71; 4. Special One Racing (F), 46.