This weekend will see the first round of the new Projekt E series using all-electric cars. A battery and powertrain kit developed by Austrian company STARD is the "heart" of the Projekt E cars and can be mounted in a wide range of production cars.
The three cars taking part in the initial round of the series in Höljes will be Ford Fiesta-based cars which have been produced by STARD. As already reported, one of the cars will be driven by US rally driver Ken Block, who also has a history in Rallycross. In addition, British rally driver Natalie Barratt will come back from "racing retirement" and gives Rallycross a spin.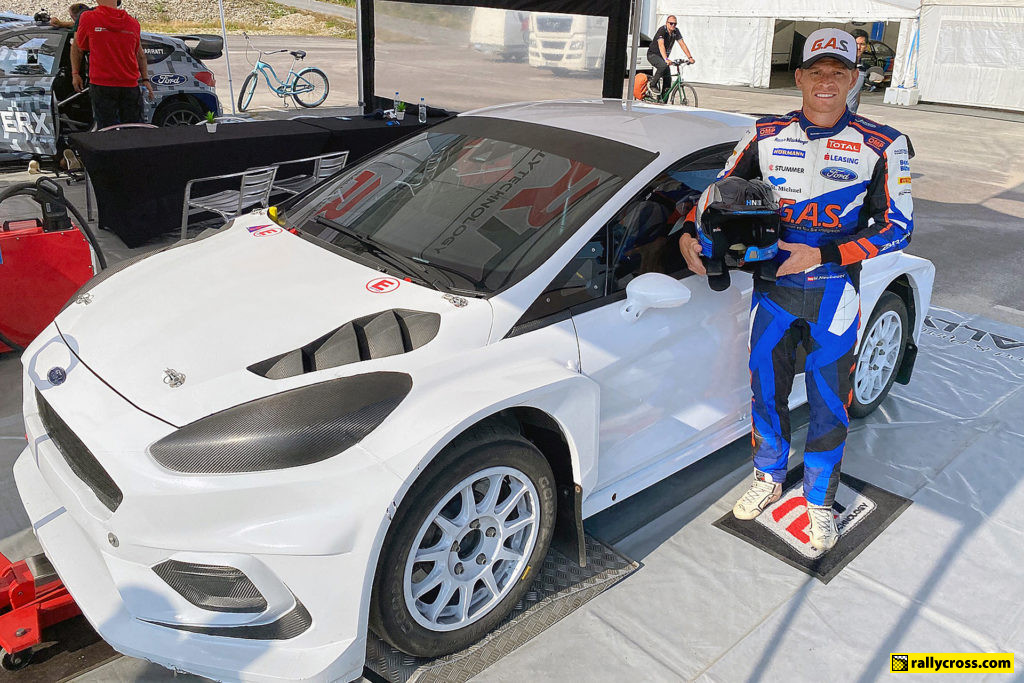 It was announced today, that Austrian rally champion 2016 & 2019, Hermann Neubauer, will drive the third Ford Fiesta ERX. Neubauer knows the Fiesta well, as his rally car is a Ford Fiesta R5. In January of this year, he won the Austrian Snow and Ice rally "Jännerrallye" and might be the candidate for the top step of the podium.
The debut of the new Citroën C3 ERX with former FIA World Rally Championship driver and Citroën works driver Mads Østberg has now been postponed until round two in Riga, Latvia.