Travis Pastrana himself and Scott Speed are competing for Subaru Motorsports USA in the 2021 Nitro Rallycross series that is set to go underway on September 24-25 at Utah Motorsports Campus. Both Americans are piloting a Subaru Impreza Rallycross car prepared by long-standing technical partner Vermont SportsCar.
As a founder of Nitro Circus and a creative force behind the Nitro Rallycross concept, Pastrana has been involved in every aspect of Nitro Rallycross' growth from the one-off event in 2019 to a full championship series in 2021.
"From the outset, Nitro Rallycross was always designed to be a thrill," Travis Pastrana said. "When I came back to rallying with Subaru full-time last year, one big goal I had was to bring to fruition this idea of what Rallycross in America could be.
"A lot has changed in the world since then but now all the pieces are in place for us to deliver an amazing show and incredible racing. I know I'll have my hands full with the drivers and teams we've assembled, but between me and Scott [Speed] I'm confident we can win another Rallycross championship for Subaru."
For Scott Speed, a four-time winner of the Global Rallycross Championship, the 2021 Nitro Rallycross series opener marks his return to the sport of Rallycross. Speed was forced to a nearly two year break from it following his accident and a back injury in the 2019 Nitro Rallycross one-off event.
"I'm excited to finally be back," he said. "It's been a long wait, but there's no better feeling than getting in a race car again and being able to compete for a title.
"We have a fast car and the team has working hard on development for the new style of tracks we're going to see, so Travis [Pastrana] and I are expecting to be in the middle of the title fight right away."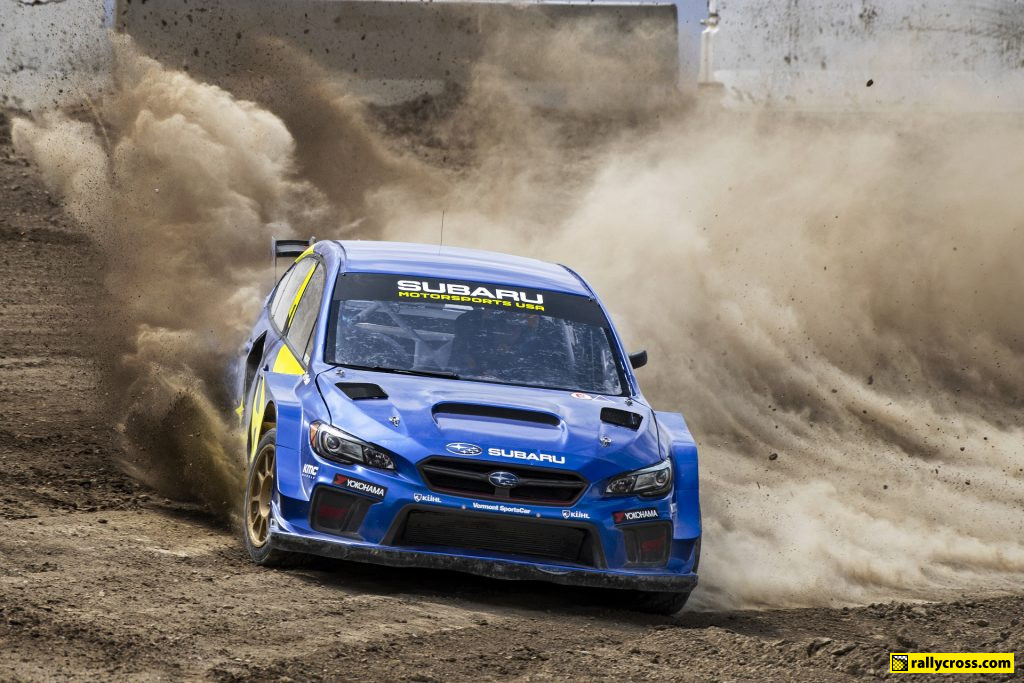 This news follows an earlier announcement of GRX Loenbro, a partnership between Grönholm RX and Loenbro Motorsports, that formally announced Canadian Steve Arpin as competing for the team in a Hyundai i20 in the 2021 Nitro Rallycross series.
The championship consists of five events in 2021. After the opening round at Utah Motorsports Campus at Toole, UT – the home of Nitro Rallycross – on September 24-25 further events are taking place across North America at ERX Motor Park (Elk River, MN), Wildhorse Pass Motorsports Park (Chandler, AZ), Glen Helen Raceway (San Bernardino, CA) and Florida International Rally & Motorsports Park (Starke, FL) between early October and early December 2021.