He has done it again. After re-thinking the technical design of a Rallycross car when creating a Renault Mégane in cooperation with Prodrive, Guerlain Chicherit now tackles our emotions.
GCK Motorsport will revive one of the sport's most iconic cars when it returns to FIA World Rallycross Championship competition for the new electric era in 2022 with a model based upon the legendary Lancia Delta Integrale. There is a new company in the GCK umbrella: GCK Exclusiv-e, that will produce 47 cars, called Lancia Delta Evo-e. These cars are based on original cars but built up from ground and equipped with electric engines.
In my opinion this is an eye opener. It is amazing what kind of emotions this announcement and the two drawings created. And this is what Rallycross needs in the transition to an all electric era: Emotions.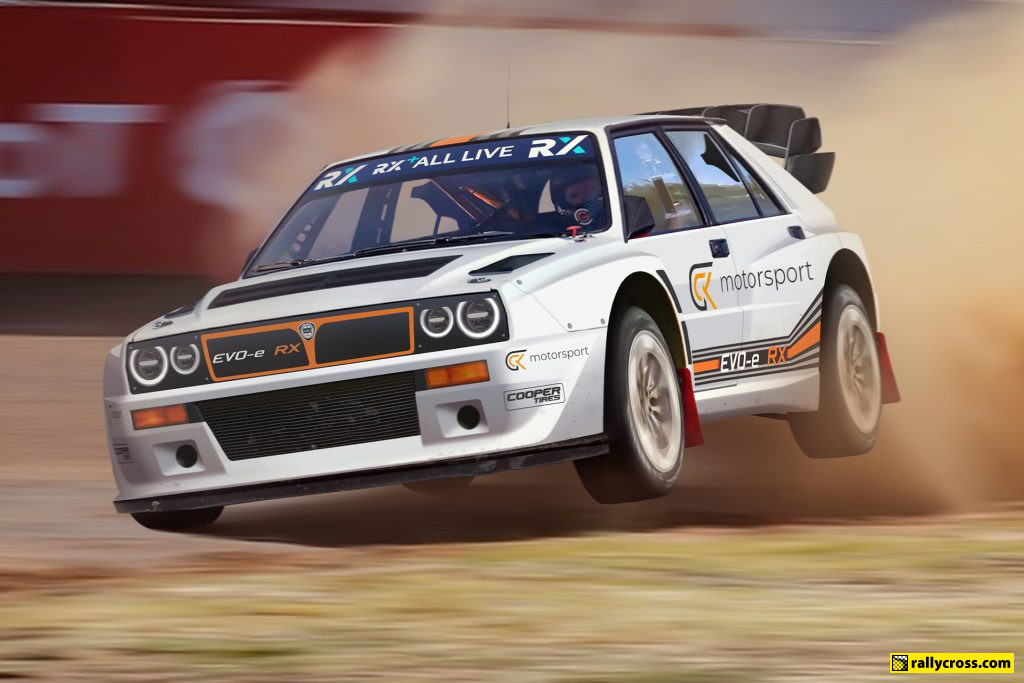 In every form of motorsports you need a strong identification with a brand. Of course, there is the driver, too. But the combination of driver and car is what turns fans into supporters. In Rallycross, we have recently seen some examples of the opposite. RX2 cars all looked like Ford Fiestas. Boring. RX2e cars look like, I don't know, a smiling crocodile? In my humble opinion, the designer did not have the best day when designing these cars. And there is this new, even faster, even stronger type of car which will eventually be used in Nitro Rallycross which looks like a buggy. All these cars do not create any emotion, because there is no brand and history behind the car. It is just a one-make class.
But when I saw the images of the Lancia, my first thought was "I want this car to win!" And I was starting to think which driver, apart from Guerlain, I want to see in the car. I have never had any of these thoughts for the cars mentioned above. They are just vehicles of an all-the-same-class.
So I think this might be the big point to make the conversion to fully electric Rallycross cars a success. When the drive-train of all cars is the same (the RX1e kit developed by Austrian firm Kreisel Electric), make sure they at least look different! And pick a design that people can identify themselves with.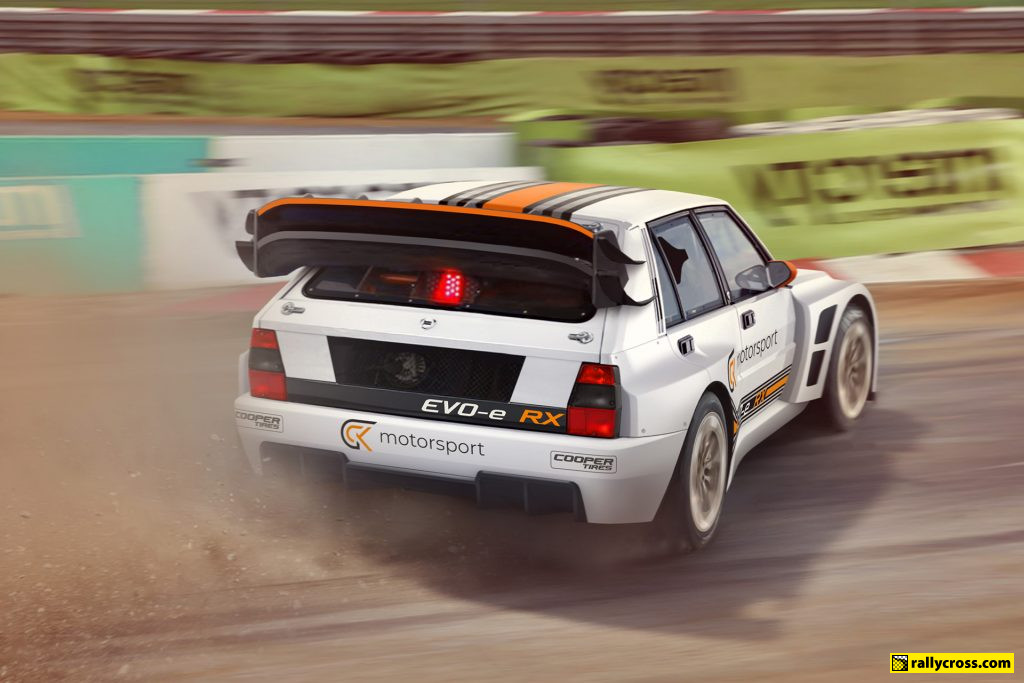 As a long standing fan of Renault Alpine A110 cars, I immediatley started dreaming of an Alpine competing in Rallycross again. And I think everybody has his/her favorite to cheer for. Maybe a group B Audi S1 or a Peugeot 205 Turbo? Gosh, my brain is cooking.
OK, let's get back to reality and the rules. Often creativity is blocked by regulations. This is especially true for motorsports and it adds the hurdle of homologations. The homologation of a car for motorsports is very expensive and time-consuming for a manufactorer. Because of this, many manufacturers do not do this anymore. Which in turns means, we don't see these cars in motorsports.
Luckily in Rallycross we already have an exclusion. There is the List of cars not homologated with the FIA
but eligible in SuperCars / Super1600 / TouringCars. Without this rule, we would have never seen an Audi S1, the latest models of the Ford Fiesta or Focus, the Renaut Mégane an Peugeot 208 or a Seat Ibiza in our sport. Not to mention those rare exceptions like the Škoda Citigo or the Volkswagen Beetle or Scirocco. Imagine how boring our sport would be without these cars.
So it would be great to see, if the FIA would allows for new possibilities. I am sure that electric Rallycross will deliver great battles. And believe me, I love the sound of a combustion engine. But with this perspective I am really looking forward to next year's FIA World Rallycross Championship.
Yours,
Andreas Schrader, Editor-in-Chief