Earlier in the week (September 28) FIA World Rallycross Championship driver Timmy Hansen has been confirmed for Extreme E, the electric off-road racing series, ahead of it's inaugural season in 2021. Hansen will form part of team 'Andretti United Extreme E', created by Andretti Autosport (who among others ran the VW Beetle program in Americas Rallycross Championship and previously in the Global Rallycross Championship) and United Autosports.
"Going into Extreme E will be a new chapter in my career and one that I am extremely excited about," Hansen said. "It is something brand new, not only for me, but the whole of motorsport. The format is something we've never seen before."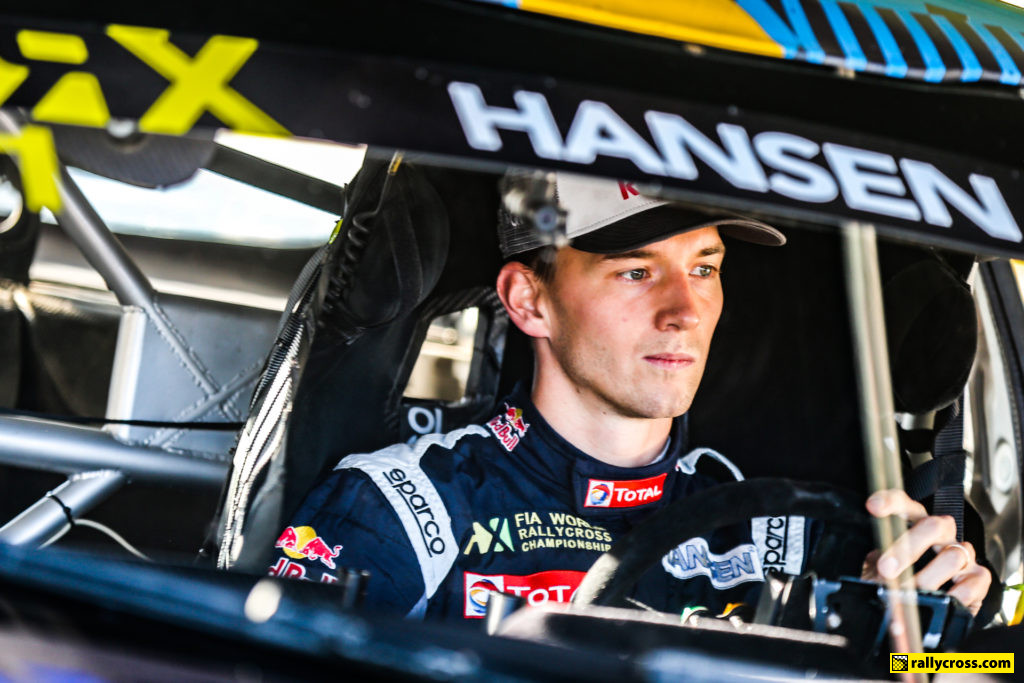 The announcement followed an earlier news (September 14) about World RX driver Mattias Ekström who is also confirmed to compete in Extreme E. The former DTM champion and 2016 FIA World Rallycross Champion will race for ABT Sportsline that partners for Extreme E with automotive brand Cupra.
"It feels a bit like coming home. Twenty years ago, the DTM was a great challenge which we mastered together, Ekström, who was racing for ABT Sportsline in the DTM, commented before he travelled to Riga for the FIA World Rallycross Championship. "Now, it is high time for a new adventure, Extreme E. I think the concept is ingenious, and I am sure that we have a strong team together with Cupra and ABT."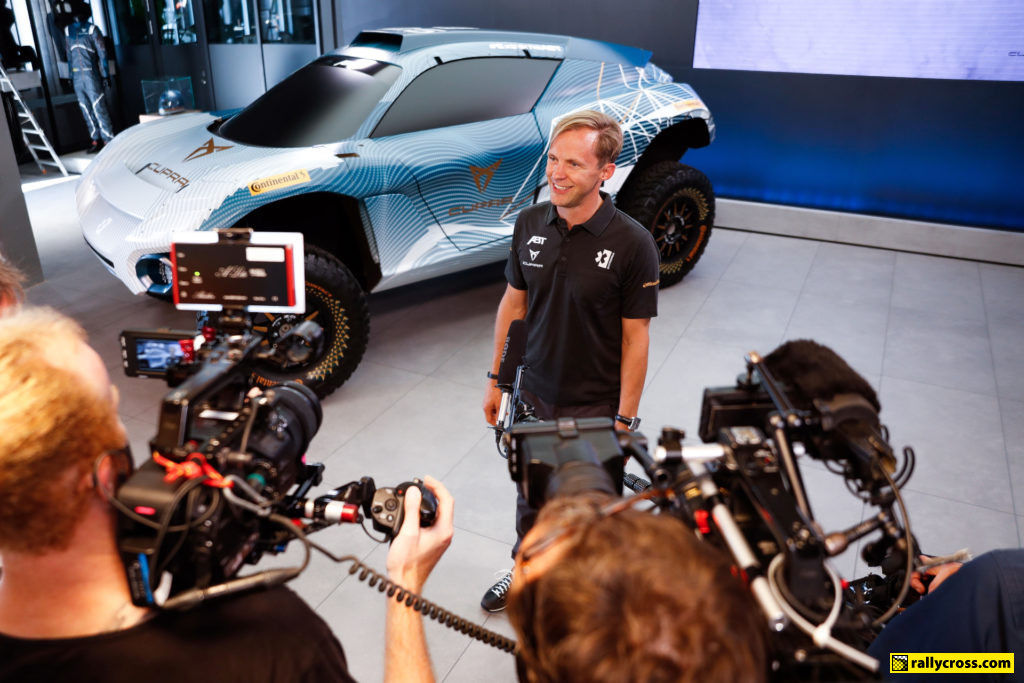 The new Extreme E electric off-road racing series – founded by Formula E's Alejandro Agag together with Gilles de Ferran – was announced for the first time back in August 2018 and formally presented in the beginning of 2019 with racing to commence in early 2021. In September 2019 an announcement was made of the series organisers mentioning the current 'Driver's Programme' – a pool of recommended drivers by the series organisers that could assist teams in picking their drivers. Among those names were World RX drivers Timmy Hansen, Kevin Hansen, Andreas Bakkerud and Timo Scheider, with the first named now officially confirmed last week. In the mean time also Rallycross drivers Krisztián Szabó and Patrik Sandell signed up for the programme. A number of those drivers including Timmy Hansen, Andreas Bakkerud and Patrik Sandell spend the past week at Château de Lastours, in the South of France for some intensive testing days.
The series will see electric SUV's competing in extreme environments and remote locations around the world which are already affected by climate and environmental issues. Locations named for the 2021 inaugural season, scheduled to run from January 2021 to October 2021, are Senegal (Lac Rose), Saudi Arabia (Al-'Ula), Nepal (Kali Gandaki Valley), Greenland (Kangerlussuaq) and Brazil (Santarém).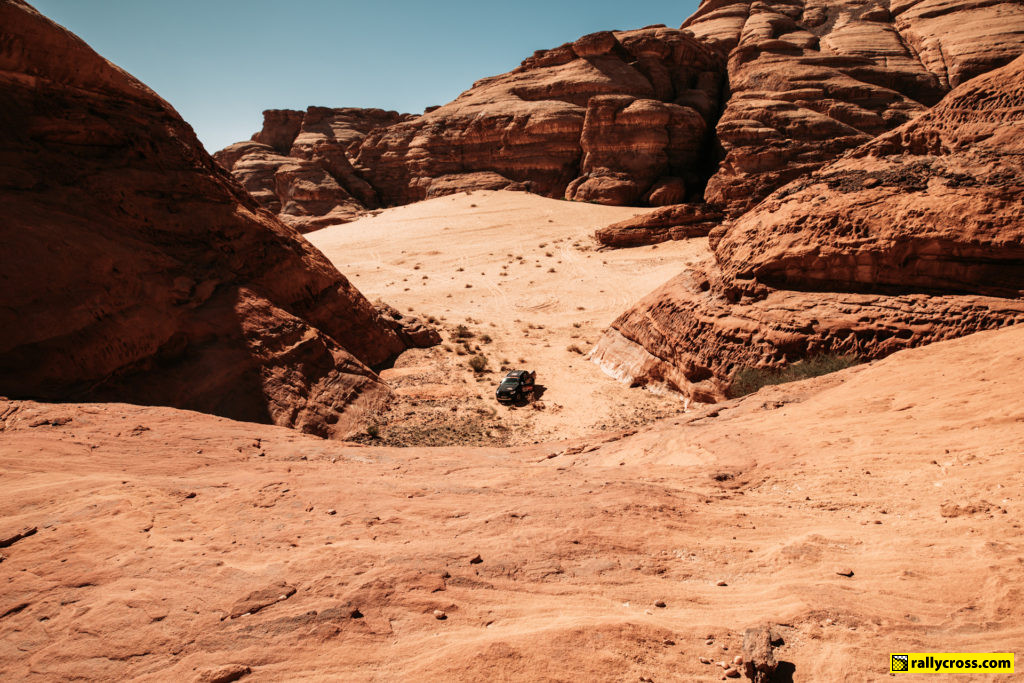 "I'm also delighted to be able to carry the message of something bigger like talking about the environment and doing something good for the world," Timmy Hansen commented further. "This is something that really drives me. It's going to be a big adventure in life to see these locations and I'm going to do my best in carrying this responsibility and hopefully making people aware of the challenges we have in the world, together with our passion for racing."
The racing itself will occur in identical standardized electric SUV racing cars named 'Odyssey 21' manufactured by Sparks Racing Technology headquartered in France and equipped with batteries produced by Williams Advanced Engineering. This encompasses a niobium-reinforced steel alloy tubular frame, as well as crash structure and roll cage. Tyres for the competitions are designed and provided by Extreme E founding partner Continental Tyres. The Odyssey 21 was presented for the first time at the 2019 Festival of Speed at Goodwood and showcased later at among others the final stage of the 2020 Dakar Rally in Saudi Arabia with Ken Block behind the wheel. A number of 'Driver's Programme' members including Timmy Hansen, Andreas Bakkerud and Patrik Sandell spend the past week at Château de Lastours, in the South of France, for some intensive testing days with the Odyssey 21.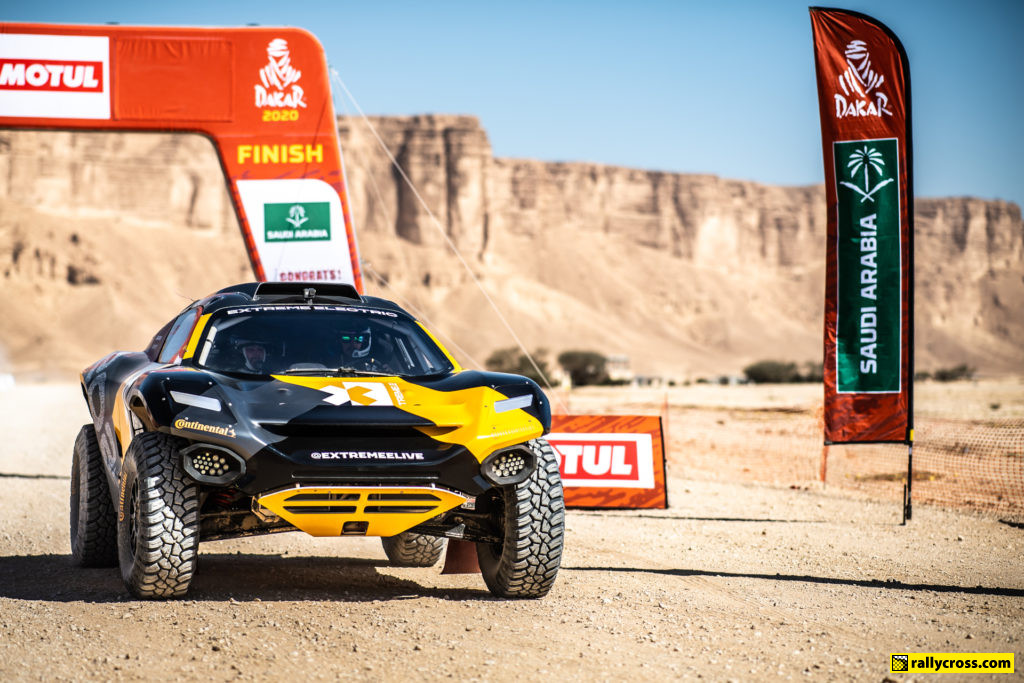 Each competition (called a 'X Prix') will take place according to a two day race format and will feature 8 teams. Qualifyings 1 and 2 (each time two races) are taking place on the first day (Saturday) while semi-final and finals will go underway on the second day (Sunday). During qualifying four teams each time go head to head over two laps with a driver change and a total distance of about 16 km. The top four teams after qualifying proceed to semi-final 1 while the lower four proceed to semi-final 2. The final will be disputed by the top three of semi-final 1 and the winner of semi-final 2 to eventually decide the winner of the X Prix.
Furthermore each team will consist of one male and one female driver in order to promote gender equality. British Rally driver and TV host Catie Munnings will race alongside Timmy Hansen for Andretti United Extreme E. The female teammate for Mattias Ekström at ABT Sportsline has yet to be named.
None of the Extreme E races will have spectators on site, this to minimise local impact. Fans instead are invited to follow the action through live TV broadcast and on social media.
The first event (Ocean X Prix) is, at the time of writing, set to go underway on January 23-24, 2021 on the west coast of Africa at Lac Rose (also known as Lake Retba) near Dakar in Senegal.
FVR – Update October 29, 2020: The first event in 2021 is now scheduled for March 20-21 with the Desert X Prix in Saudi Arabia. Next on is the Ocean X Prix (May 29-30, Senegal), the Arctic X Prix (August 28-29, Greenland) and the Amazon X Prix (October 23-24, Brazil). Furthermore the event scheduled to take place in Nepal in 2021 has been replaced by an event in Argentina at Tierra del Fuego (Glacier X Prix) on December 11-12 and will be the final event of the season.