Nitro Rallycross organizers announced on Thursday (April 29) a first wave of competitors for its inaugural championship series to go underway later this year. Among them familiar names with Olsbergs/MSE and Vermont SportsCar, both teams that have been involved in 'European style' Rallycross in the USA from the early days back in 2010, as well as the recently founded team EKS JC, the cooperation between Joel Christoffersson's JC Raceteknik and Mattias Ekström's EKS.
Andréas Eriksson's Olsbergs/MSE is set to field four Supercars in the series with two Ford Fiesta's and two Honda Civic Coupé for drivers Sebastian Eriksson, Kevin Eriksson, Fraser McConnell and Oliver Eriksson. Alongside the Supercars Olsbergs/MSE will prepare also two Supercar Lites to compete in the Nitro Rallycross 'Nitro Next' class.
"We have been involved in the Nitro Rallycross concept from the outset, and truly believe this is the future for 'Rallycross 2.0'," said CEO and Team Principal Andréas Eriksson.
"Travis' [Pastrana] dynamism and energy is a breath of fresh air, and we are hugely excited to see his plans come to fruition together with the NRX crew. For us, this is only the first stage of a much longer-term strategy [referring to an upcoming electric SUV Supercar class].
"We are committed to Nitro Rallycross and very comfortable coming to America. As the future of Rallycross, NRX has given the racing community hope. I've been waiting for three years for the right opportunity to return to the U.S. Now we are ready for something new."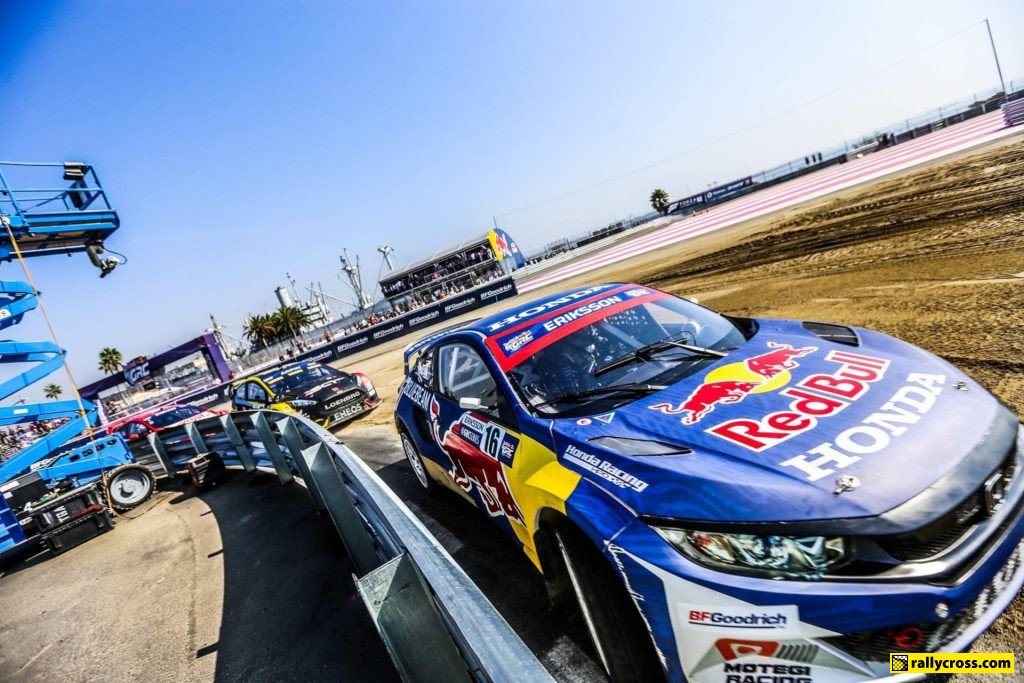 During the inaugural season they will face competition of Vermont SportsCar who will prepare the Subaru of Nitro Rallycross creator Travis Pastrana. Previously competing in the Global Rallycross Championship and the Americas Rallycross Championship, Loenbro Motorsports with Steve Arpin is also committed to the series.
"In the first two NRX events, the Nitro team has teased us with just how spectacular our sport can be," Arpin said. "To now see that proof of concept expand into a full series with events staged in new markets across the world, with all-new purpose built tracks, new twists, new elements; it seriously makes my heart race. This is what the sport has been waiting for."
Other teams that have been named so far are Dreyer and Reinbold Racing (mainly known of their Indycar program however, previously also competing in Supercar Lites) and EKS JC.
As the "future is electric" also for the Nitro Rallycross series 2022 is the target for the introduction of a transformational electric crossover and SUV Supercar class. This will be a key part of NRX's expanded 10-race global series (with events in the US, Europe and the Middle East), running alongside Nitro Rallycross' internal combustion Supercar circuit.
First Corner, the partnership between QEV Technologies and Olsbergs/MSE, is hard at work developing the vehicle that will electrify Nitro Rallycross, the FC1-X.
From May 4th to the 7th, First Corner will put the FC1-X through its paces on the track for the first time in a series of thorough systems checks. While the car represents cutting edge, state-of-the-art electric technology, Andréas Eriksson describes it as, "a monster." The highest performing Rallycross vehicle ever built, the FC1-X produces 1,000+ peak HP with all-wheel drive, is capable of three g's of acceleration and can rocket from 0 to 100 kph in under 1.5 seconds.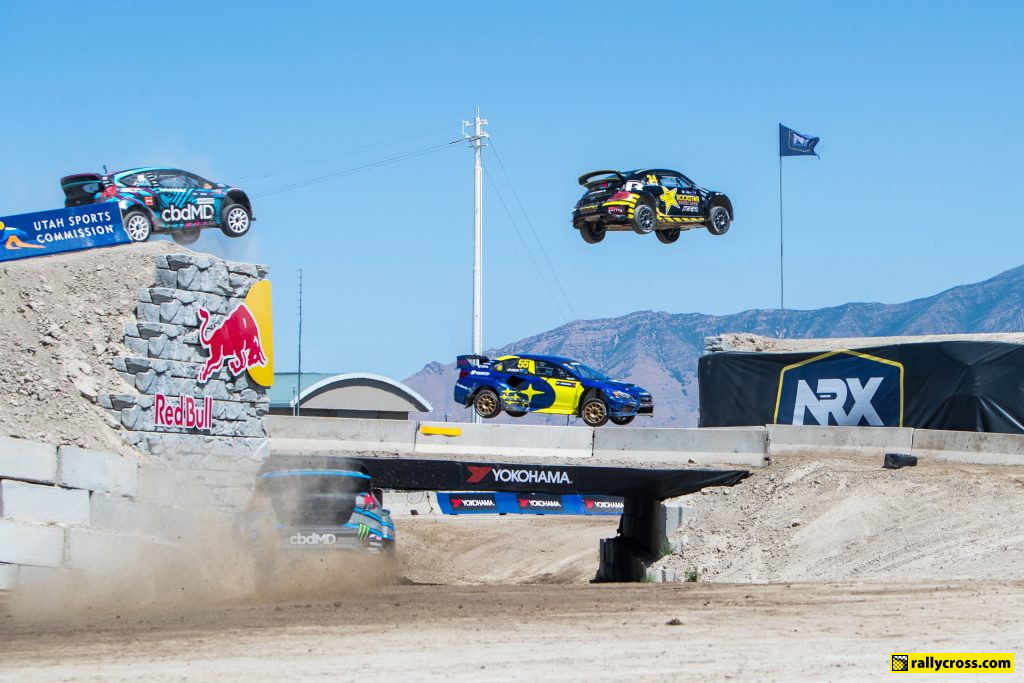 Furthermore FIA World Rallycross Championship presenter Andrew Coley has been confirmed as a member of the 2021 broadcast crew. He will provide expert commentary and detailed play-by-play at every NRX stop.
"I passionately love the sport and Nitro Rallycross is where the future is headed," Coley said. "It's short format, it has contact and it has sideways driving on gravel. The jumps and tracks are just incredible; it's unlike anything else in motorsport."
Coley has announced NRX from the very beginning, but the property will now be his primary Rallycross commitment going forward as part of a multi-year agreement.
The 2021 Nitro Rallycross series is set to go underway with the opening round on September 24-25 at the Utah Motorsports Campus at Tooele, UT.