Johan Kristoffersson (VW Polo Mk5) won the second round of the 2021 RallyX Nordic series at Nysum (Nysumbanen) in Denmark on Sunday (May 2). The three time FIA World Rallycross Champion won the Supercar final from Fraser McConnell (Ford Fiesta Mk8) and Sondre Evjen (Audi S1). Victory in the Supercar Lites category went to Finland's Tommi Hallman (Supercar Lites).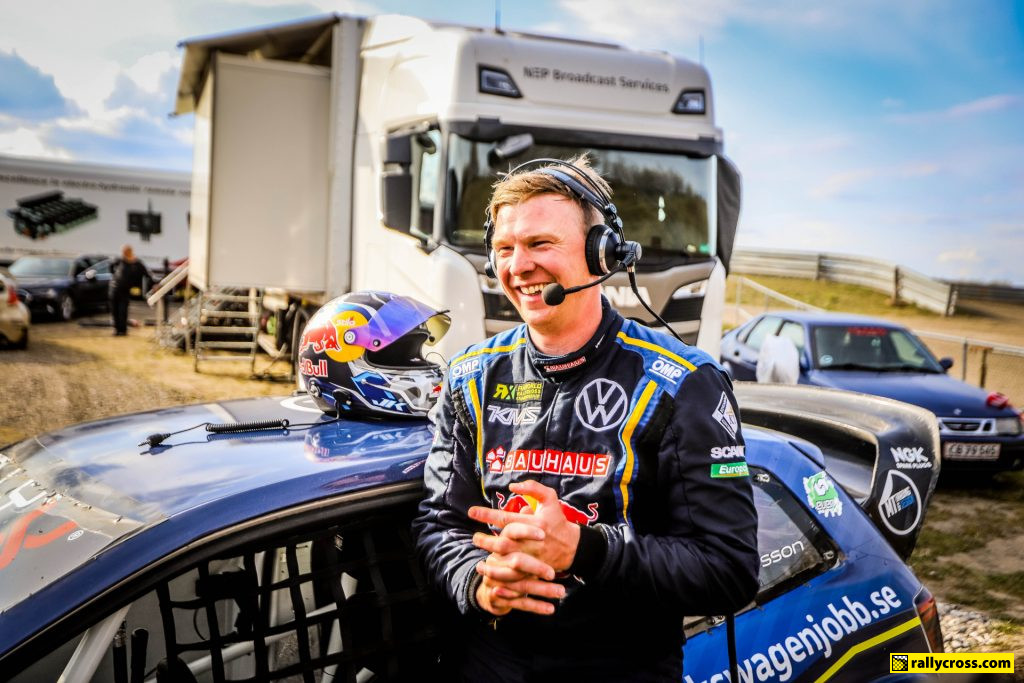 For the second round on Sunday 12 Supercars took part in the warm-up/practice session in the morning instead of the 13 of yesterday. Aleš Fučík (VW Polo Mk5) from the Czech Republic decided to pull out of the Sunday event after his car got severely damaged on Saturday. Johan Kristoffersson (VW Polo Mk5) was fastest in the warm-up ahead of yesterday's winner Fraser McConnell with Philip Gehrman (VW Polo Mk5) third.
Kristoffersson then set fastest times in Q1 beating McConnell in his session. Enzo Ide (Audi S1) was third fastest after he won his Q1 race. In Q2 the fastest time was set by Ulrik Linnemann (Ford Fiesta Mk7) who was out in the final Q2 race and could go flat out to beat Kristoffersson's time set in the previous Q2 race. Q3 eventually went to Andreas Carlsson (Renault Clio Mk3) who had a clean drive in the third Q3 race. Evjen was second fastest and after having received a time penalty for pushing Kristoffersson got classified third in Q3. Overall Kristoffersson once more was the top qualifier with Sondre Evjen second and Fraser McConnell third. The top five in the intermediate classification was completed by Ulrik Linnemann and Andreas Carlsson.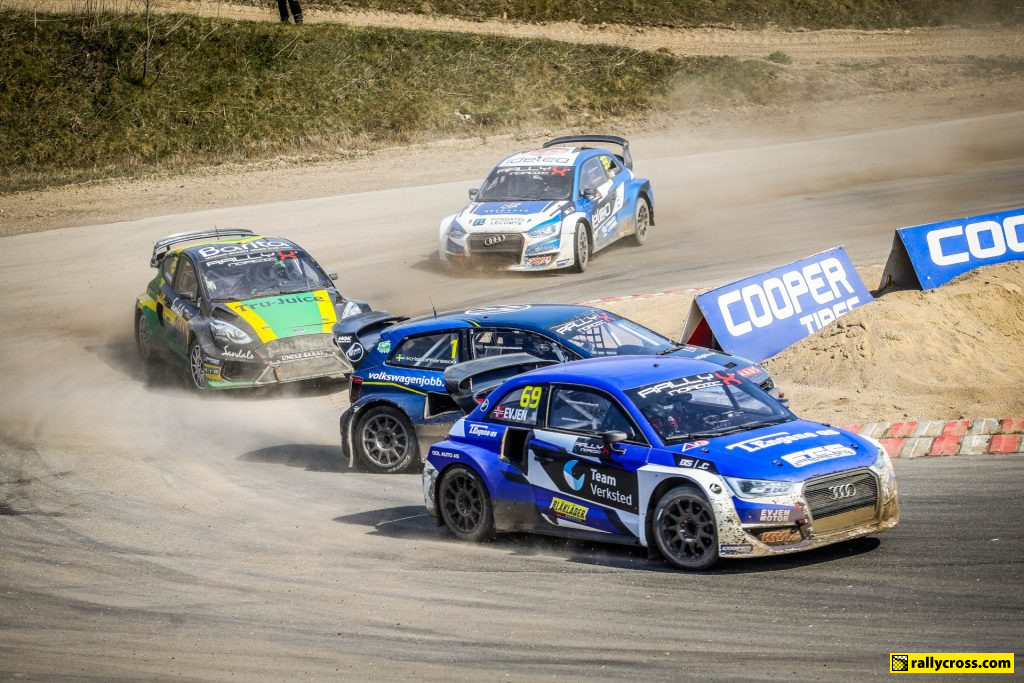 Kristoffersson won the first semi-final from Fraser McConnell with whom he shared the front row while Carlsson finished third and made his way through to the final. The second semi-final went underway with three cars after, among others, Ulrik Linnemann was unable to start. After some incident between Enzo Ide and Lars Andersson (VW Polo Mk5) immediately after the start the last named retired from the semi-final in the opening lap while Ide was black flagged for his action on Andersson. Sondre Evjen – the third car in the semi-final – completed his laps and brought the Audi safely to the finish ahead of Ide who continued his laps after he was shown the black flag. Afterwards Andersson was also labeled 'EXC' in the semi-final result.
After the disqualifications and damages following the semi-finals four cars were eventually eligible for the Supercar final. The front row was occupied by Kristoffersson and Evjen while McConnell was sole on the second row and Anders Carlsson was on the last row when the final was set to go underway.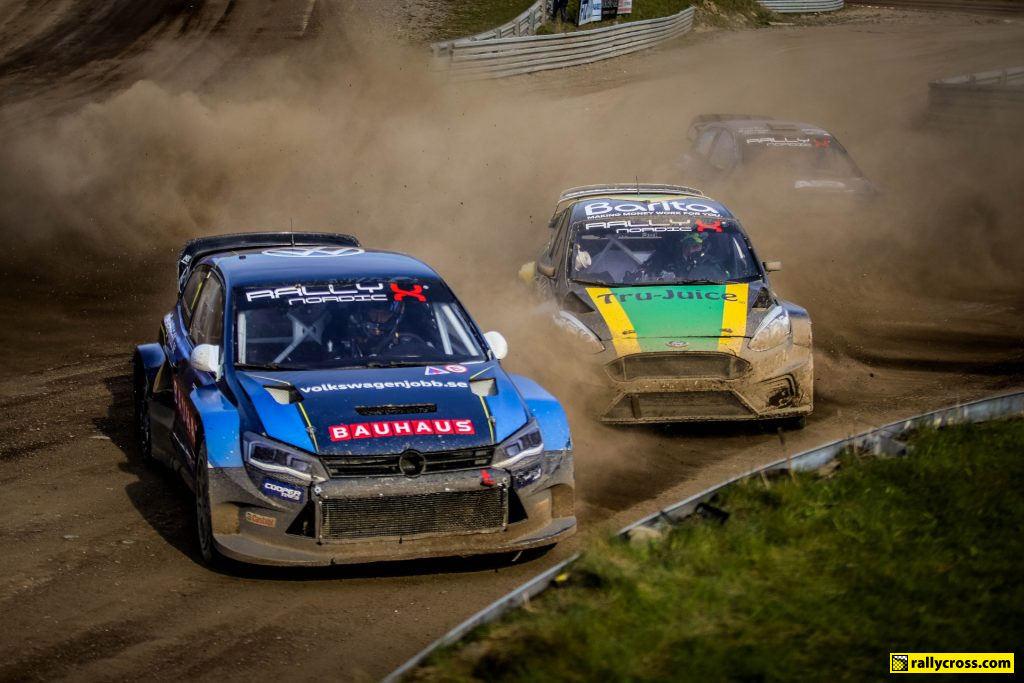 After the green light was shown Kristoffersson and Evjen both progressed side by side towards turn one. After turn one McConnell was seeking the inside of Evjen and managed it to come out second of turn two behind Kristoffersson. Evjen then decided to pass through the joker lap section allowing Andreas Carlsson to climb to third. The leading trio all passed through the joker lap section in the final lap allowing Evjen to move into second. McConnell then regained second place but eventually Evjen got classified second after the Jamaican received a time penalty for making contact with Evjen. Therefore the Supercar podium was occupied by a Swede – Kristoffersson, a Norwegian – Evjen and a Jamaican – McConnell.
"The mechanics did a fantastic job yesterday, so the car has been working great all day," Kristoffersson said after today's Supercar final.
"It's been a lot of work in-between the qualifying races, but we finally got a win today and the car is feeling very good. Once I'm out in front and can drive as fast as I can, I just try to enjoy my Rallycross.

"It's been also nice to come to a new circuit, for sure. I've been surprised a couple of times during the weekend, but I've also made a couple of mistakes myself. We're leading the championship and we scored full points today, so I'm happy with that.
"One thing I can say is I'm not finding RallyX Nordic easy! I'm hoping to be at Höljes for more of these battles."
In the Supercar Lites category Simon Olofsson (Supercar Lites) was on the way to score another clean sweep after he set fastest times in all qualifying sessions. Martin Enlund (Supercar Lites), second in Q1, and Tommi Hallman, second in Q2, were second and third in the intermediate classification. Olofsson's winning streak this weekend came to an end in the first semi-final when he was forced to retire with an engine issue in the beginning of the race. The semi-finals were won by Tommi Hallman and Martin Jonsson (Supercar Lites).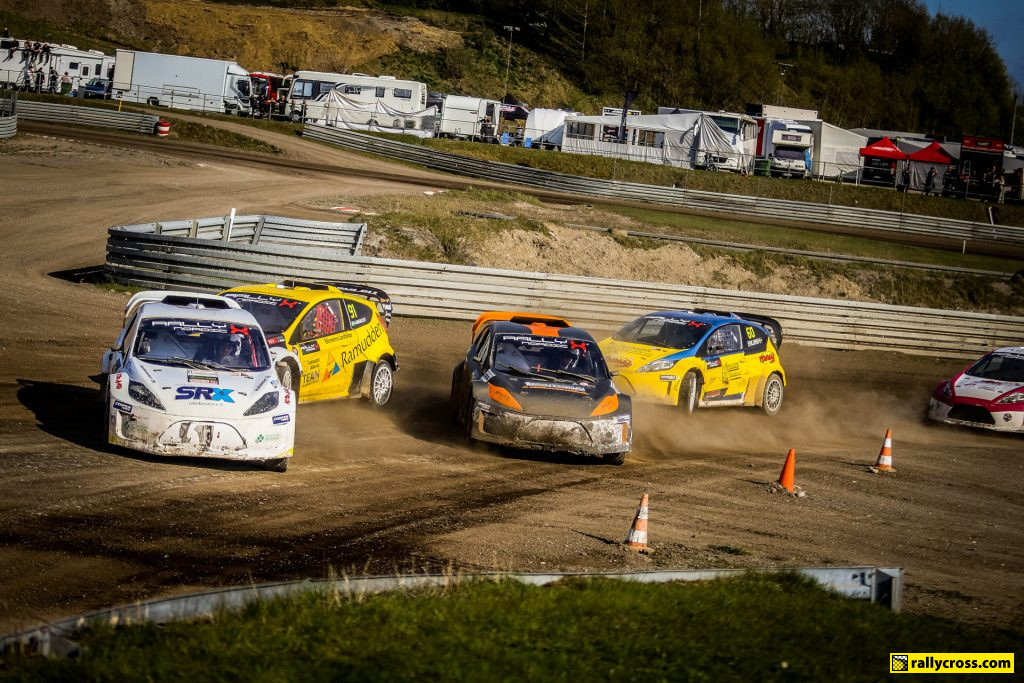 In the Supercar Lites final there was drama before the start when front row starter Martin Jonsson was unable to make the start following mechanical issues. Hallman then won the start and was off for a lights-to-flag victory and finished the final ahead of Mats Oskarsson and Grégory Fosse. Therefore also the Supercar Lites podium was holding three different nationalities with a Finn – Hallman, a Swede – Oskarsson and a Frenchman – Fosse.
The NEZ Open 2WD final was won by Simon Tiger (BMW E30 Coupé) scoring his second win in his 2021 campaign after he drove already to victory yesterday. Today he was holding off Kenneth Konge (BMW E36 Coupé) and Mathias Jansson (Volvo S40 Mk1) in the final.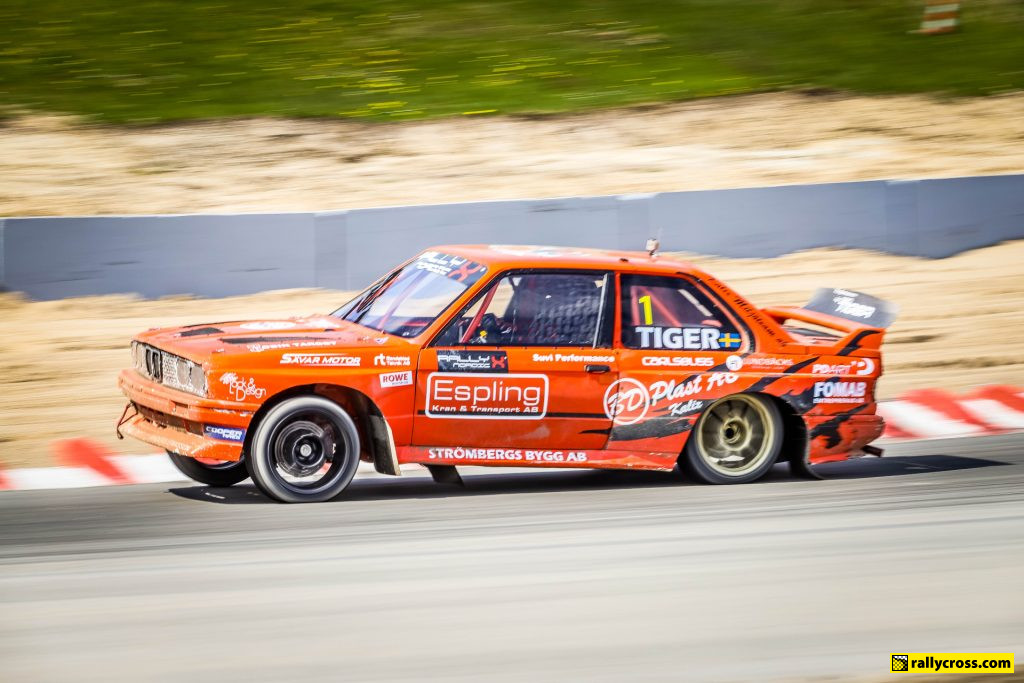 During the two-day event at Nysum also new the FIA RX2e car was demo driven. The car will be used in the inaugural FIA RX2e Championship that will be organised alongside the 2021 FIA World Rallycross Championship. The all-electric car developed in a joint project of Spain's QEV Technologies and Sweden's Olsbergs/MSE of Andréas Eriksson forms the basis for RX2e championship. It is built around a spaceframe chassis and incorporating two independent powertrains alongside a 30kWh battery, with the motors generating 250kW (335bhp) of power and up to 510Nm torque.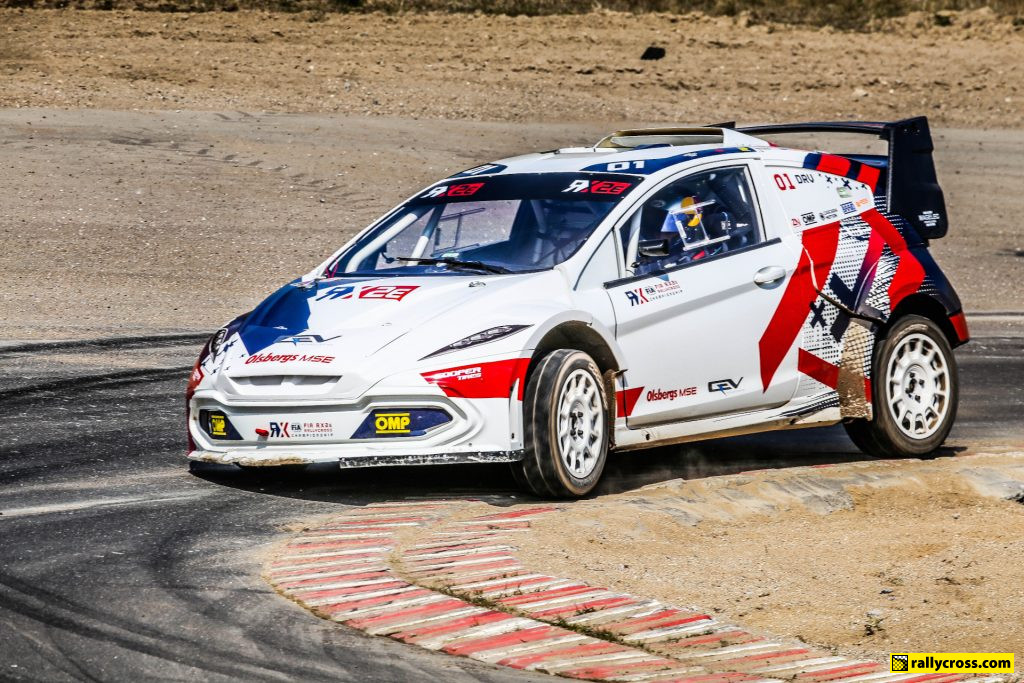 At Nysum the car was driven by Oliver Eriksson, the RX2e official test driver and brand ambassador, during the breaks between the qualifying sessions. The car went already through an in-depth testing program and has been driven recently in Spain at Calafat and France at Châteauroux by several drivers with among them former RX2 champion Cyril Raymond and current racer in Extreme E Christine Giampaoli Zonca. "I had a blast testing the new RX2e Rallycross car! It's insanely fast and light, with impressive acceleration," Giampaoli Zonca said afterwards while Raymond mentioned that he was pleasantly surprised by the RX2e car. "I was very pleasantly surprised by the feeling of the RX2e car. I found it to be very agile, particularly through the faster corners, which allows you to adjust your driving to suit and you can balance the car really easily. If I got the opportunity to race in this championship, I would of course strongly consider it."
The 2021 FIA RX2e Championship is supposed to go underway on June 12-13 at Hell in Norway.
The 2021 RallyX Nordic series continues in two weeks time (May 15-16) with rounds 3 and 4 at Höljes (Höljesbanan) in Sweden.
Results
Supercar – Final: 1. Johan Kristoffersson (S), VW Polo Mk5; 2. Sondre Evjen (N), Audi S1; 3. Fraser McConnell (JAM), Ford Fiesta Mk8; 4. Andreas Carlsson (S), Renault Clio Mk3; no other starters.
Supercar Lites – Final: 1. Tommi Hallman (FIN), Supercar Lites; 2. Mats Oskarsson (S), Supercar Lites; 3. Grégory Fosse (F), Supercar Lites; 4. Martin Enlund (S), Supercar Lites – DNF; 5. Martin Jonsson (S), Supercar Lites – DNF; 6. Niklas Aneklev (S), Supercar Lites – DSQ.
Open 2WD – Final: 1. Simon Tiger (S), BMW E30 Coupé; 2. Kenneth Konge (DK), BMW E36 Coupé; 3. Mathias Jansson (S), Volvo S40 Mk1; 4. Stefan Kristensson (S), Ford Escort Mk4; 5. Morten Bertelsen (DK), Škoda Fabia Mk1; 6. Marcus Norman (S), Mazda RX-8.
Standings
Supercar (2/7): 1. Johan Kristoffersson (S), 56; 2. Sondre Evjen (N), 51; 3. Fraser McConnell (JAM) 47; etc.
Supercar Lites (2/7): 1. Tommi Hallman (FIN), 48; 2. Simon Olofsson (S), 47; 3. Martin Jonsson (S), 40; etc.
Open 2WD (2/7): 1. Simon Tiger (S), 60; 2. Stefan Kristensson (S), 45; 3. Mathias Jansson (S), 44; etc.