The 2022/23 Nitro Rallycross Series goes already into it's fourth round at Glen Helen Raceway at San Bernardino, CA in Southern California this weekend (October 29-30) – the second stop on American soil after the series kicked-off in Europe with races at Lydden Hill in England and Strängnäs in Sweden. Afterwards the first event in the USA took place at ERX Motor Park at Elk River, MN.
The racing this year occurs in all-electrical cars (FC1-X) in the main category (Group E) with a format similar to the one used last season. On the first day of the event the battle brackets are run with the winner of it going into the second day as the Top Qualifier. Heats, semi-finals, last chance qualifier and the final are on Group E's program for the second day.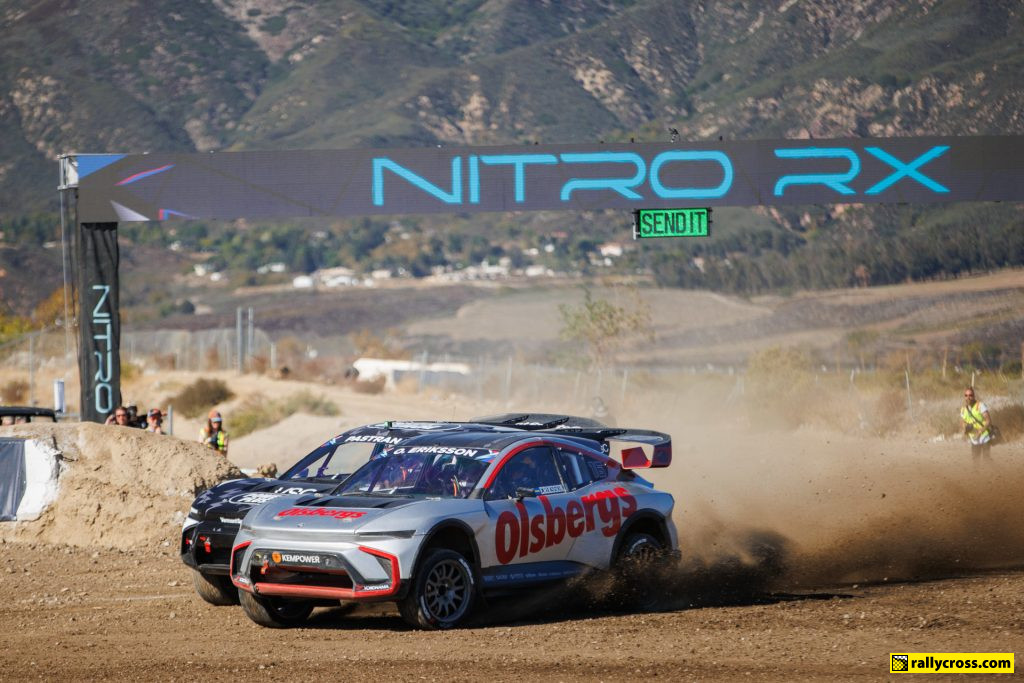 On Saturday at Glen Helen Raceway the battle seeding heats lead to the quarter-finals with in the first one Oliver Eriksson (FC1-X) beating Travis Pastrana (FC1-X). In the other quarter-finals Andreas Bakkerud (FC1-X), Fraser McConnell (FC1-X) and Kevin Eriksson (FC1-X) were victorious respectively beating Conner Martell (FC1-X), Oliver Bennett (FC1-X) and series points leader Robin Larsson (FC1-X). Oliver Ericsson and McConnel then eliminated Bakkerud and Kevin Eriksson in the semi-finals leading to a brackets final between Oliver Eriksson and Fraser McConnell. Eriksson had the better start in the final but got overtaken by McConnell during the first (out of three) lap. From there the racing was close to very close but the Jamaican resisted the pressure of the Swede and became Top Qualifier at Glen Helen Raceway and will be able to choose pole in Sunday's heats.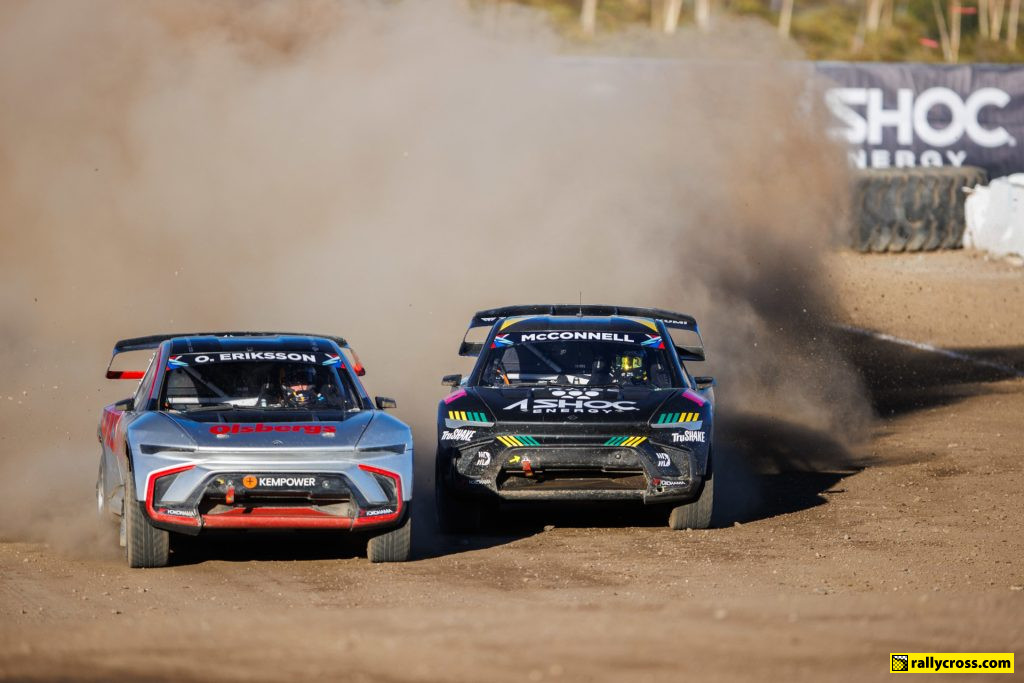 Also the NRX Next class (currently non-electric) was part of the program in SoCal. The event on Saturday saw a win for #YellowSquad driver George Megennis (NRX Next). He won the final from countrymen Jimmy Henderson (NRX Next) and Lane Vacala (NRX Next).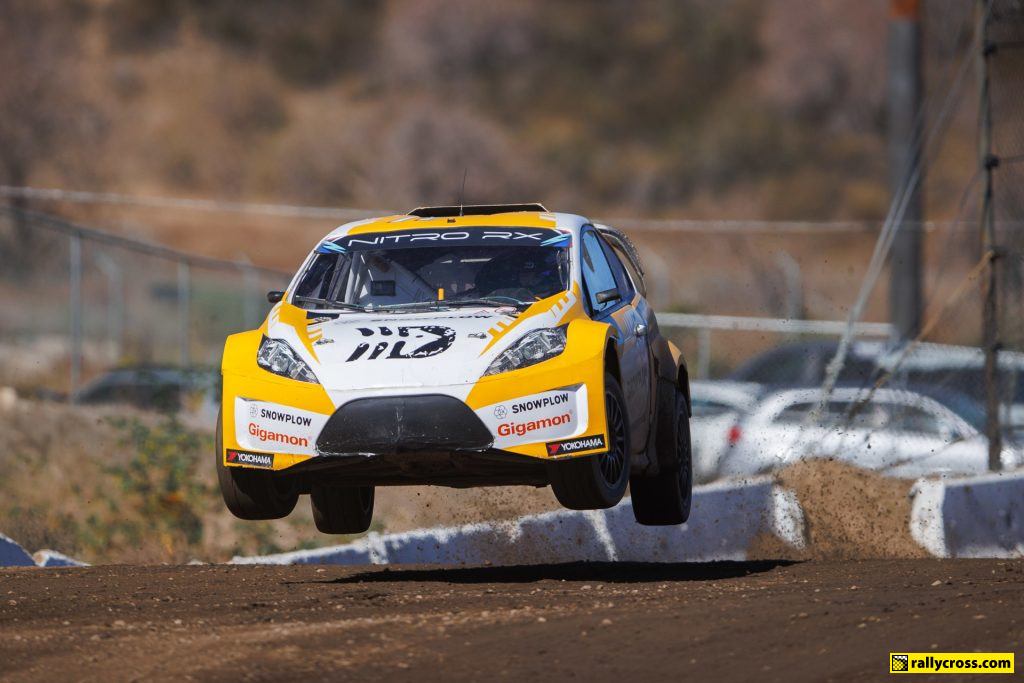 The event at Glen Helen Raceway continues on Sunday (October 30) with the heats, semi-finals and finals for the Group E category while NRX Next is having its next round of the series.
Results
Group E – Brackets (Saturday): 1. Fraser McConnell (JAM), FC1-X; 2. Oliver Eriksson (S), FC1-X; 3. Kevin Eriksson (S), FC1-X; 4. Andreas Bakkerud (N), FC1-X; 5. Travis Pastrana (USA), FC1-X; 6. Conner Martell (USA), FC1-X; 7. Robin Larsson (S), FC1-X; 8. Oliver Bennett (GB), FC1-X.
NRX Next (Saturday): 1. George Megennis (USA), NRX Next; 2. Jimmy Henderson (USA), NRX Next; 3. Lane Vacala (USA), NRX Next; 4. Casper Jansson (S), NRX Next; 5. Eric Gordon (USA), NRX Next.