It is heardbreaking! This morning a fire broke out in the Lydden Hill circuit's paddock in the area of the Special ONE Racing World Rallycross team. Both Lancia Delta race cars, a race truck, as well as the tents and tools
have been destroyed by the fire. The good news is that no people were injured.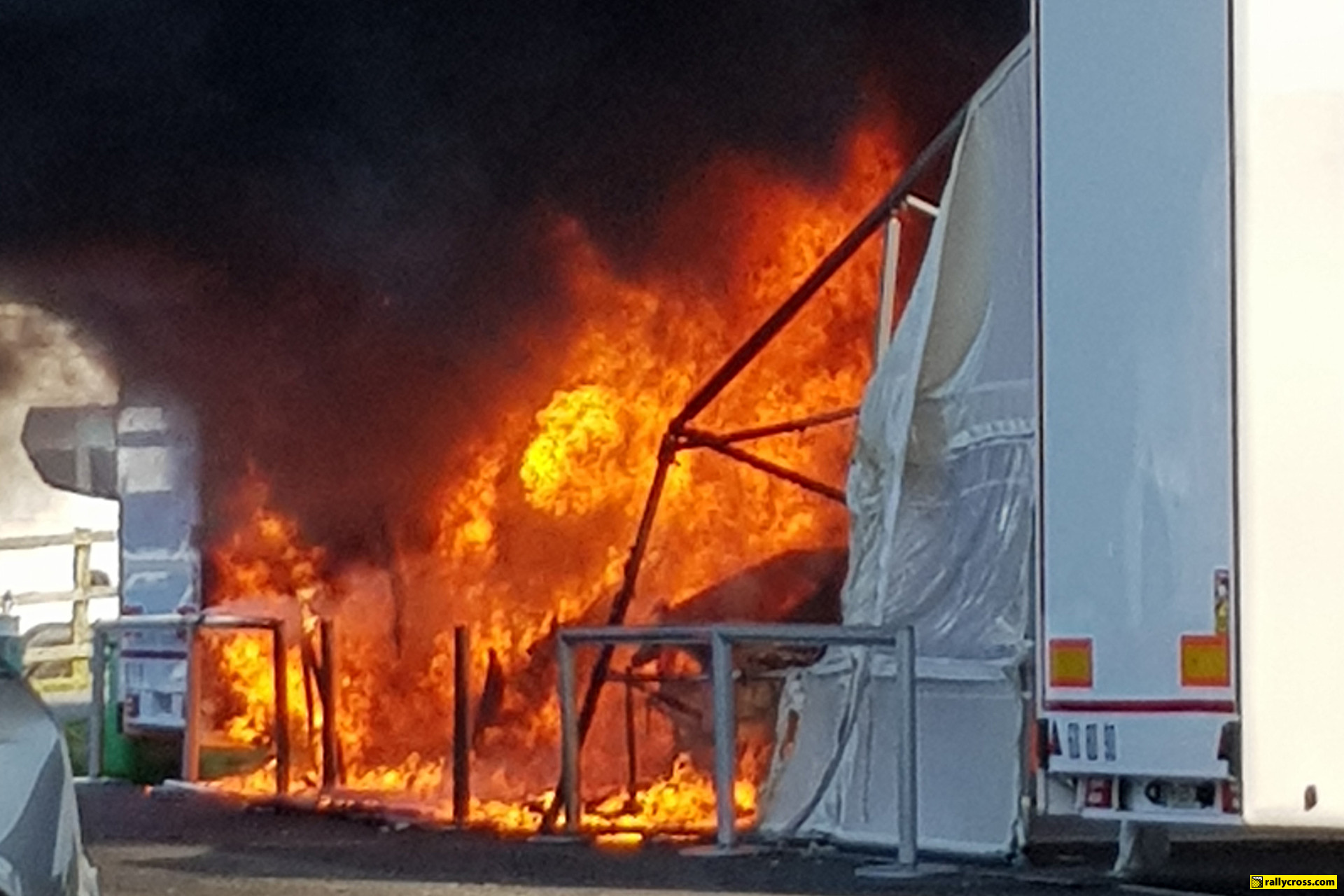 This means, the team will not take part in this weekend's World Rallycross event. At this time, it is unknown if the team has any chance to enter any of the remaing rounds of this year's World Rallycross Championship.
For further information, please see this article of KentLive.
Or watch this heardbreaking movie:
Update based on statement from FIA World Rallycross Promoter
While investigations continue regarding the cause of the fire in the service area of the Special ONE Racing team at Lydden Hill Race Circuit, it has been decided, that the FIA World Rallycross Championship races scheduled for tomorrow (Saturday, 22 July) will not take place.
It is now clear that the entire Special ONE Racing area was burnt down. So apart from the Lancias, also trucks, tents and all equipment is lost.
So will we see any racing on Saturday? Yes, we will. According to the statement, the incident does not affect the FIA RX2e Championship or Motorsport UK British Rallycross Championship 5 Nations Trophy, which will continue as planned.
Will RX+ transmit the races from Saturday? According to the statement, no broadcast of Saturday's racing will happen on RX+.
Will we see a World Rallycross race on Sunday? And how about RX+ for Sunday? A decision regarding Sunday's scheduled World RX races will be made on Saturday. However, the statement says that RX+ Broadcasting will resume on Sunday.
When get more updates, we will post it here.